Card Not Present Fraud , Fraud Management & Cybercrime , Social Engineering
Ukrainian Cops Bust Phishing Group That Stole $4.3 Million
Fraudsters Used Fake E-Commerce Websites to Swindle Victims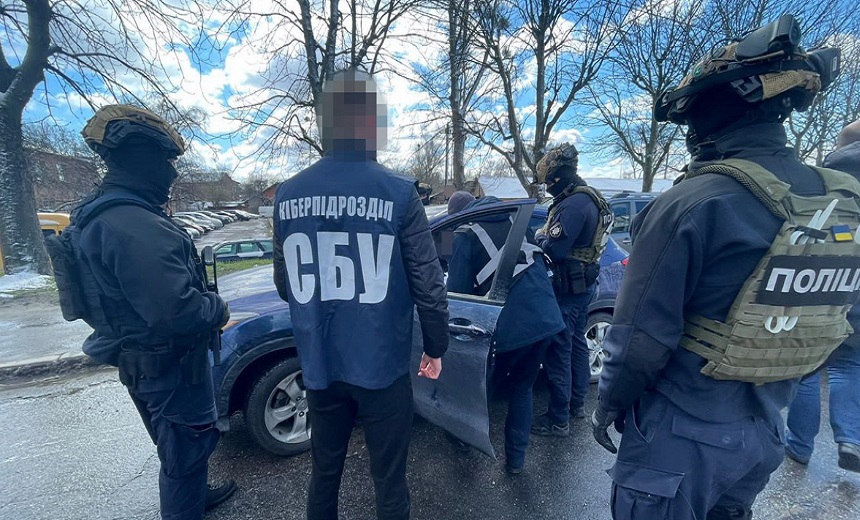 Ukrainian law enforcement busted a transnational group of scammers that used more than 100 phishing websites to defraud Europeans.
See Also: Better Defense Against Identity Theft and Application Fraud
The Cyber Police of Ukraine and the Security Service of Ukraine, together with Czech law enforcement agencies, detained 19 individuals across Ukraine and the EU, including Ukrainian and Belarusian nationals.
Ukrainian authorities said Thursday the suspects embezzled nearly $4.4 million by fooling more than 1,000 victims into handing over payment card details. Now-dismantled call centers in Vinnytsia and Lviv added to the scheme's credibility. The scheme had been active since February 2022.
The Security Service of Ukraine identified the leader of the gang as an IT specialist from Kyiv who recruited others through mutual connections and darknet forums.
Fraudsters posted ads on e-commerce platforms offering popular goods at a "below market-price." They directed victims, who hailed from a swath of countries including France, Spain, Poland, the Czech Republic and Portugal, to one of their phishing websites.
Once they obtained payment card data, the operators embezzled victims' money in a crypto wallet under the control of the operators, the SSU said.
Law enforcement officers raided 35 locations in Kyiv, Kharkiv, Lviv, Ivano-Frankiv and Vinnytsia regions as part of the takedown. They seized several mobile phones, SIM cards and computer equipment used in the illicit activities.
The alleged fraud kingpin and an accomplice detained in Ukraine face fraud and other computer crime-related charges and are being held without bail.