Endpoint Security , Geo Focus: The United Kingdom , Geo-Specific
UK Mulls TikTok Ban on Government Networks
UK Security Minister Confirms Agency Is Examining App for Chinese Government Ties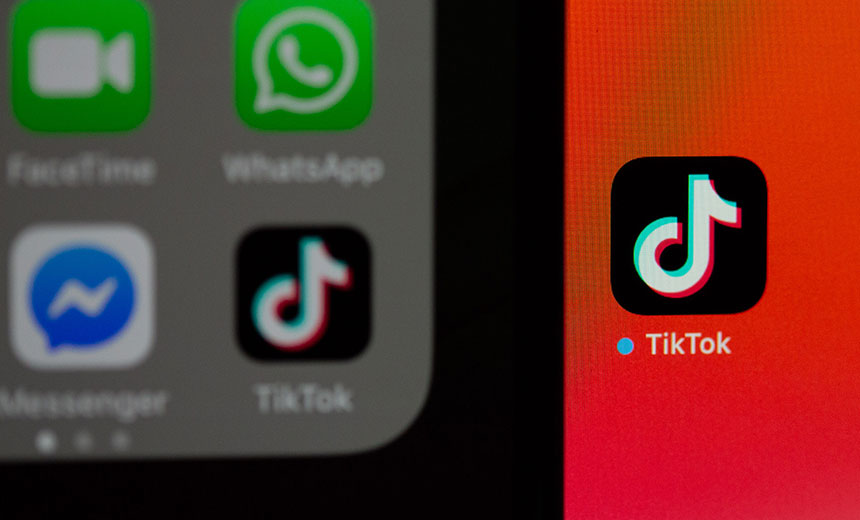 The United Kingdom is considering banning Chinese video-sharing app TikTok from government networks over national security concerns, the country's security minister, Tom Tugendhat, said.
See Also: The Growing Need for Digital Executive Protection
Speaking to Times Radio on Tuesday, Tugendhat revealed the government is currently awaiting a decision from the country's National Cyber Security Agency before finalizing "the hugely important decision." In particular, the cyber agency will investigate the app's ownership, the minister added.
"We need to make sure our phones are not spyware," Tugendhat told Times Radio. "Understanding the challenges these apps pose, what they are asking for and how they reach into our lives is incredibly important."
The video app, owned by Beijing-based ByteDance, has come under increased scrutiny from European and U.S. agencies over concerns that it could promote pro-Beijing views and that it enables the Chinese government to harvest sensitive user data.* The European Union, the U.S. federal government and 20 U.S. states have banned the use of TikTok on government devices.
The announcement from the minister comes a day after Prime Minister Rishi Sunak confirmed his government is currently looking into adopting measures similar to those taken by the European Union and the U.S. in banning TikTok. The government's key concerns with the app are the security, integrity and sensitivity of the user information, Sunak added.
The latest efforts from the government mirror its growing recognition of the national security threats posed by China. In its Integrated Review Refresh of foreign policy and defense unveiled on Monday, the U.K described China as an "epoch-defining challenge" and said that its key focus will be to shield Britain's intellectual property from China.
*Correction March 17, 2023 16:11 UTC: We incorrectly identified the city ByteDance is based in. It is Beijing, not Shenzhen.