Governance & Risk Management , Incident & Breach Response , Security Operations
UK Debates Rebooted 'Snooper's Charter'
Europe, Canada, U.S. Promise Anti-Terrorism Cooperation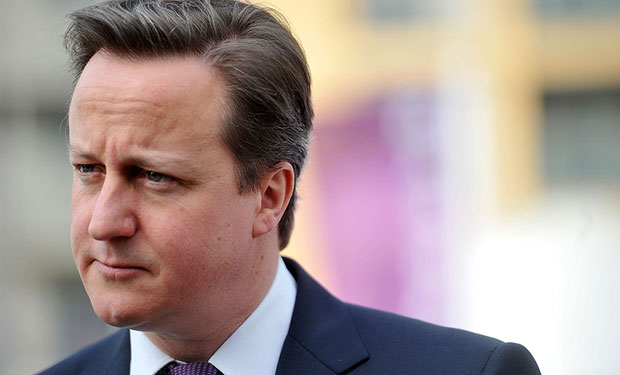 In the wake of the Paris massacre, British Prime Minister David Cameron has promised to reintroduce controversial surveillance legislation - derided as the "Snooper's Charter" by critics - if his Conservative party wins the next general election. The legislation, together with a "more comprehensive approach" to surveillance, is required to better combat the "poisonous death cult" of Islamist extremists, Cameron told BBC Radio.
See Also: Fighting Machine-Speed Attacks With Autonomous Response
The Snooper's Charter - real name: Draft Communications Data Bill - was first proposed by Home Secretary Theresa May. It would require Internet service providers and mobile phone services to retain Internet browsing, voice call, e-mail, text, Internet gaming and mobile phone usage records for every subscriber, for 12 months. But the bill was blocked via strong opposition from Deputy Prime Minister Nick Clegg, who heads the Liberal Democrat party that - together with Cameron's Tory party - comprises the country's current, coalition government.
The next U.K. general election is scheduled to occur on May 7, 2015, however, and Cameron told Britain's ITV News that the country needs "to modernize our rules about interception." Accordingly, Cameron promised that if his party wins the next election, he will introduce new legislation aimed at monitoring for signs of extremism, in advance of emergency monitoring laws that were put in place in 2014 expiring next year.
"I think we cannot allow modern forms of communication to be exempt from the ability, in extremis, with a warrant signed by the Home Secretary, to be exempt from being listened to," said Cameron, speaking at the unity rally in Paris Jan. 11 in memory of the 17 people killed in last week's attacks. "We do face a very similar threat in Britain to the threat in France."
But Edward Miliband, who leads the U.K.'s Labor party, tells BBC Radio that he won't support any emergency legislation modeled on the Snooper's Charter, saying a better balance must be found between giving the country's security services more power, and safeguarding people's liberties. "We have got to look at both areas. We have got to look at do our intelligence services have the tools they need? But equally, do we have the proper oversight to guarantee the liberties of free citizens?" says Miliband, as reported the Guardian. "After all, one of the things we want to protect most of all here is our freedoms. So we should defend our freedoms, also making sure that the security services have what is necessary to counter that threat and defend that freedom."
Mass Surveillance Debate
The U.K. government last year fast-tracked the controversial Data Retention and Investigatory Powers Bill, or DRIP, which requires Internet and phone providers to store customers' data for 12 months (see UK Surveillance Bill Becomes Law). The emergency legislation followed the European Court of Justice ruling that blanket - as opposed to targeted - data retention violates Europeans' right to privacy and protection of their personal information.
The Labor party supported DRIP on the condition that it would be subject to an independent review and expire in 2016. Liberty, a U.K. civil liberties organization, has filed a lawsuit challenging the legality of the legislation on behalf of anti-surveillance lawmakers Tom Watson, Labor, and David Davis, Conservative, who argued that the measure was rushed through without giving Members of Parliament adequate time to review or debate the measure.
Intelligence Services Seek More Power
When it comes to calling for new legislation, Britain's surveillance chiefs haven't been sitting on the sidelines. Andrew Parker, who heads Britain's MI5 domestic intelligence agency, on Jan. 8 - the day after the Paris attacks began - warned that a similar attack in Britain was "highly likely." While his speech had been planned in advance of the attacks and largely completed before they happened, he referenced the killings when calling on Parliament to give the intelligence services new surveillance capabilities (see Surveillance Demands Follow Paris Massacre).
London Metropolitan Police Commissioner Bernard Hogan-Howe has also warned about the risk that Islamic extremists might target the United Kingdom. "I don't think it's likely but I think we all know it's a possibility," he told Britain's Sky News.
EU, U.S., Canada Debate New Powers
Ten European countries, together with Canada and the United States, issued a Jan. 11 joint statement promising to increase anti-terrorism collaboration and cooperation, especially when it comes to disrupting terrorist networks and terrorists' movements, as well as to counter all forms of "violent extremism."
The statement has been signed by the interior ministers of Denmark, France, Germany, Italy, Latvia, the Netherlands, Poland, Spain, Sweden and the United Kingdom, together with Canada's Minister of Public Safety, the U.S. Attorney General, and the U.S. Deputy Secretary of Homeland Security.
The signatories promise "unfailing attachment to the freedom of expression, to human rights, to pluralism, to democracy, to tolerance and to the rule of law."
But they're also calling for greater amounts of anti-terrorism surveillance by online providers, as well as some types of related censorship. In particular, the government officials say they will demand "swift reporting of material that aims to incite hatred and terror" via online providers, as well as - whenever possible - to have such material excised from the Internet.
The European nations have also promised to work together to quickly advance the European Passenger Name Record proposal. The draft EU law - which aims to combat crime and terrorism - would require airlines to provide information about people who enter or exit the EU to relevant authorities. But some EU countries are also calling for the measure to be imposed for all internal EU air travel as well.
The Paris massacre is also being cited in the United States by proponents of expanded state surveillance, including related debates over metadata retention (see Paris Attacks' Impact on U.S. Lawmaking). The Paris attacks could also influence the extent to which Congress renews provisions of the Patriot Act - the anti-terrorism statute enacted by Congress following the Sept. 11 terrorist attacks. The law is due to expire at the end of 2015.