2020 Bangladesh Cybersecurity Trends Study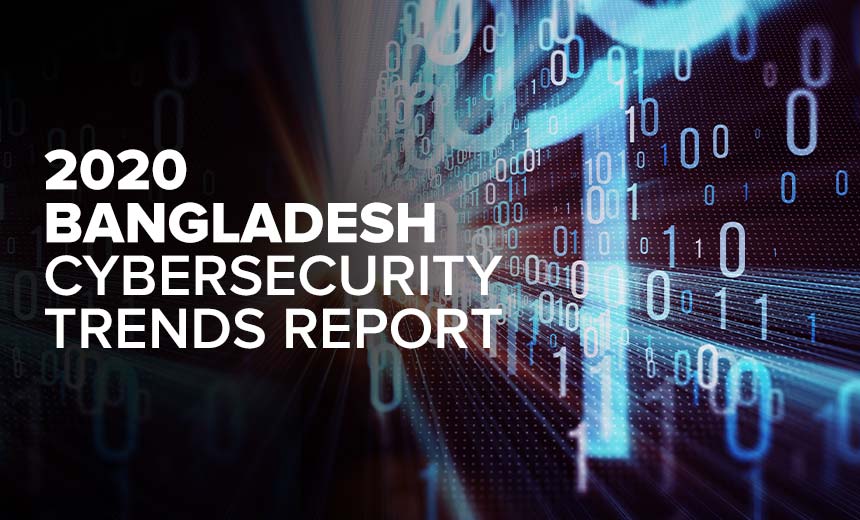 This survey is currently closed. Thank you.
Information Security Media Group surveyed C-suite executives in Bangladesh, including CISOs, CSOs, CTOs, heads of risk and compliance and IT. The objective was to understand regional trends and key cybersecurity challenges and requirements. The survey aimed to explore current transformations in the cybersecurity landscape and critical challenges in the region. This survey, conducted online in September and October, generated about 110 responses from Bangladesh enterprises - including those in the banking, financial services, insurance, telecom, manufacturing and government sectors.
We are pleased to present you with the survey results.
You can download this report showcasing the research findings:
Unique regional trends;
Critical cybersecurity challenges;
Top technologies of interest to the cybersecurity community.
Among the key findings:
Close to 72% of Bangladesh organizations see ransomware as a key cybersecurity challenge being faced by organizations in the region, while about 70% see phishing scams as a top challenge.
More than half of the surveyed enterprises expect their cybersecurity budgets to increase.
71% are confident that their cybersecurity posture is either at par with or ahead of the postures of their peers.

Read the full survey report to learn how enterprises in Bangladesh are leveraging technology to counter the cybersecurity threats.

This survey is now closed. Thank you for your participation. Click the link below to view the survey results.

2020 Bangladesh Cybersecurity Trends Study Survey Results Report