Stolen Computer Breach Affects 84,000
Former Hospital in Oklahoma Burglarized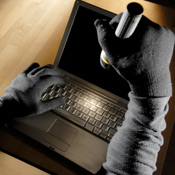 St. Francis Health System in Oklahoma is notifying 84,000 patients of a health information breach stemming from the recent theft of an old computer.

The unencrypted computer, last used in 2004, was stolen from a secured information systems room at a facility that formerly housed a hospital in Broken Arrow, according to a statement from the health system. The building now is the site of an imaging center. Police are investigating the burglary incident, which was discovered Jan. 14.

Information on the computer included patient names, Social Security numbers, addresses and diagnostic codes. The computer also included some information on employees.

The health system says it has not received any reports of identity theft or misuse of the information involved. However, it's offering patients affected free credit protection.

The letter notifying patients, as required under the HITECH Act breach notification rule, states: "It is possible that the thief primarily was interested in the value of the computer equipment components, not the data stored therein. However, that is not a certainty. Special expertise and tools would be required to access and use the data stored on the stolen equipment due to the password protection associated with the data and the age and type of the equipment."