Governance & Risk Management , Zero Trust
Secure Access Vendor Appgate Promotes CISO Leo Taddeo to CEO
Ex-FBI Special Agent Taddeo Wants to Capture Zero Trust Opportunities With the DOD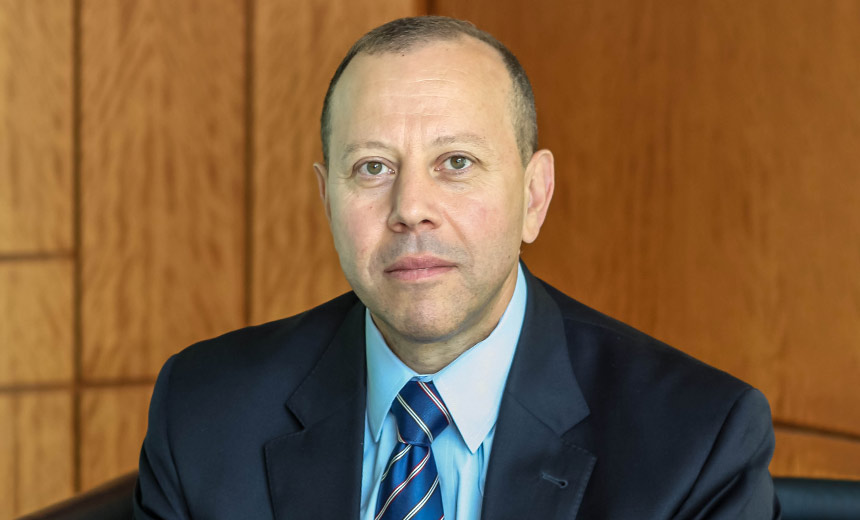 Appgate has promoted CISO and Federal President Leo Taddeo to CEO and tasked him with capturing zero trust deployment opportunities with the U.S. Department of Defense.
See Also: OnDemand | Securing the Future with Optimized Performance for Cloud and Hybrid Work
The Miami-based secure access vendor has directed Taddeo, 57, to help the Defense Department grant access to users based on context as part of its new zero trust strategy. This is part of Appgate's overall pivot to doing more work with the U.S. government. Taddeo started as president and CEO on Wednesday and replaced CEO Barry Field as well as President and COO Jawahar Sivasankaran, who both resigned from Appgate.
"Cybersecurity, at the end of the day, is a business of trust," Taddeo tells Information Security Media Group. "And trusting vendors is a big part of the process of going to market. I am not solely focused on the commercial aspects of this company. I'm interested in providing real value to the cybersecurity market. We have some very important missions in the Department of Defense."
Taddeo spent nearly 21 years as an FBI special agent before entering the private sector, culminating in a stint as the top FBI official in New York City responsible for investigating cyberattacks against private and government networks. He served as CISO and federal president at data center vendor Cyxtera from May 2017 to February 2022 before joining Appgate, which was spun out of Cyxtera in January 2020.
As president and CEO of Appgate, Taddeo will receive an annual base salary of $300,000 and will be eligible for a $150,000 annual bonus, according to regulatory filings. Field, meanwhile, will receive $738,000 of cash severance, bonus payments and payments of his health insurance premiums for the next year. Field became Appgate's CEO in May 2020 after spending three years as chief revenue officer.
Sivasankaran will receive $385,000 in cash severance as well as payments of his health insurance premiums for the next year. He joined Appgate in August 2021 to lead the sales, marketing and customer success functions after spending two years running Splunk's security sales and 15 years at Cisco. Appgate in July laid off 130 workers - or 22% of its staff - to align its strategy with market conditions.
Transforming the World's Largest Enterprise
As CEO, Taddeo wants to help the U.S. Department of Defense move away from having users access applications with a username and password to basing access decisions on attributes such as the health and patch level of the device, the antivirus software installed and geopositioning. Ensuring a user is authorized to access an application can be done through API calls or looking at opened service tickets.
Appgate also can help the Defense Department mature its zero trust posture by facilitating access to applications and datasets for NATO allies on a fine-grained basis, according to Taddeo. The company today generates the bulk of its revenue from commercial customers, but Taddeo expects that to change quickly as the Defense Department pivots from planning its zero trust strategy to acquiring technology.
"The DOD is transforming what is, in effect, the largest enterprise in the world," Taddeo says. "Success in the DOD is evidence that we have the bona fides and we have solutions that are equally effective in the commercial sector to solve the same problems."
Appgate's revenue in the nine months ended Sept. 30 jumped to $32.8 million, up 7.2% from $30.6 million the year prior. The company, however, recorded a net loss of $4.8 million, which is down from net income of $24.6 million the year prior. Appgate went public in October 2021 at more than a $1 billion valuation following a merger with a shell company.
Civilian and Commercial Opportunities
Federal civilian agencies are also embracing a zero trust strategy and architecture with the assistance of the U.S. Cybersecurity and Infrastructure Security Agency but are often earlier in their journey since they rely on different funding streams, Taddeo says. Appgate had enjoyed success with agencies such as the Justice Department, given the sensitivity of its secure access requirements, he says.
On the commercial side of the business, Taddeo says Appgate has seen significant traction with financial services customers as well as verticals that are ahead of the pack in adopting new security technology such as healthcare and retail. Taddeo also wants to bolster Appgate's go-to-market bonds with technology firms such as Illumio and Menlo, distributors such as Carahsoft, and channel firms such as DXC Technology, Leidos and SAIC.
From a metrics standpoint, Taddeo plans to closely track revenue as well as the number of customers and number of users accessing sensitive data and applications through Appgate. Given that Appgate sells its technology under a licensing model, growth in users leads directly to revenue growth, Taddeo says.
"As the DOD and other agencies and other commercial enterprises move to the cloud, we have a solution that's purpose-built for that," Taddeo says. "I want to, as CEO, talk about cybersecurity and the security value we bring, but I also want to talk about the other things that our customers are seeing as benefits of deploying Appgate."