Cyberwarfare / Nation-State Attacks , Fraud Management & Cybercrime , Social Engineering
Russian Trolls 'Spread Vaccine Misinformation' Online
Bots and Trolls Account for Majority of Vaccine Tweets, Researchers Find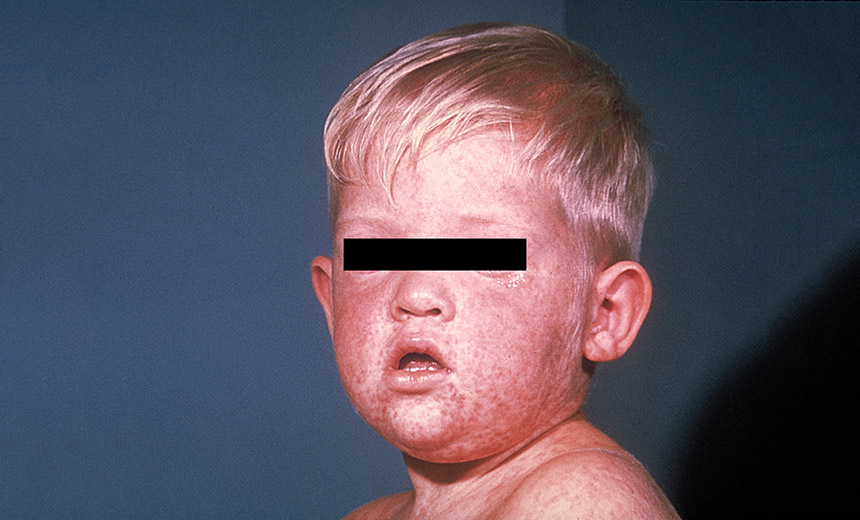 Public health alert: Russian trolls have been spreading "polarized and anti-vaccine" misinformation via social media in a manner that appears designed to undercut trust in vaccines. Such information could lead to lower vaccination rates and further contribute to a rise in mass outbreaks of measles, mumps and rubella among children, among other viral infections.
See Also: Live Webinar | Breaking Down Security Challenges so Your Day Doesn't Start at 3pm
So warn eight researchers in "Weaponized Health Communication: Twitter Bots and Russian Trolls Amplify the Vaccine Debate," a peer-reviewed research report published Thursday in the American Journal of Public Health, based on a review of vaccine debate tweets collected from 2014 to 2017.
"Recent resurgences of measles, mumps, and pertussis and increased mortality from vaccine-preventable diseases such as influenza and viral pneumonia underscore the importance of combating online misinformation about vaccines," warn the George Washington University and Johns Hopkins University researchers.
How do anti-vaccine messages spread online? From 2014-2017, Twitter bots & Russian trolls disseminated anti-#vaccine messages in an attempt to erode public consensus on #vaccination in the US https://t.co/oR0FOze1A2 #antivaxxers pic.twitter.com/8Jsn7wY176

— AJPH (@AMJPublicHealth) August 24, 2018
The U.S. Centers for Disease Control and Prevention reports that as of Aug. 11, it has counted 124 cases of measles across 22 states and the District of Columbia this year. That's already more than the 118 cases counted in the U.S. during all of 2017, which was up from the 2016 count of 86.
Low vaccination rates are to blame for recent measles outbreaks, health experts say. The CDC says the majority of those who contract measles, which is highly contagious, have not been vaccinated.
Discredited research published 20 years ago linked the MMR vaccine to autism. While there is no link between the MMR vaccine - which does reduce cases of measles, mumps and rubella - and autism, suggestions of such a link have led to some parents opting to not vaccinate their children.
Public Health Risk: Online Misinformation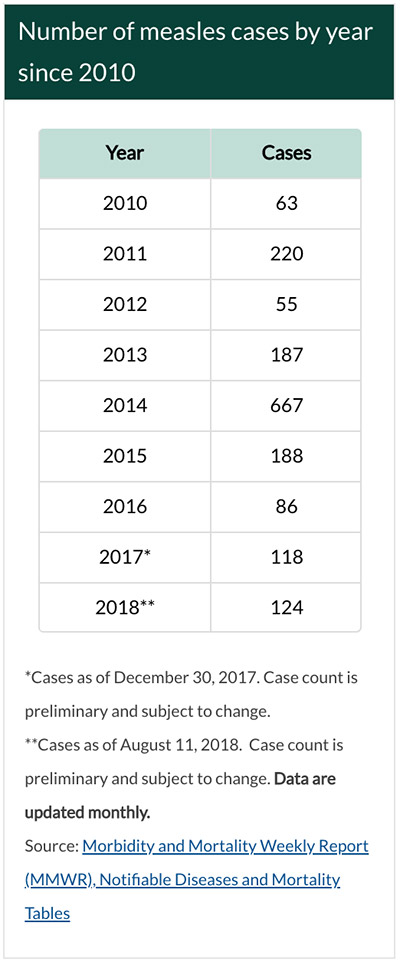 Source: CDC
The threat from online misinformation is that even fewer parents will vaccinate their children against measles, mumps and rubella.
"Vaccine-hesitant parents are more likely to turn to the internet for information and less likely to trust healthcare providers and public health experts on the subject," the researchers write. "Exposure to the vaccine debate may suggest that there is no scientific consensus, shaking confidence in vaccination."
The problem is not limited to the United States. In Europe, there's been a "dramatic increase" in measles infections, the World Health Organization warns, saying it's counted 41,000 new cases this year, leading to 37 deaths, the BBC reports.
The majority of those infections occurred in Ukraine, with Serbia reporting slightly less. Other countries with high rates of measles included Georgia, Greece, Romania, Italy, France, Slovakia, Russia and the U.K.
WHO says there were 23,927 cases of measles in Europe last year and 5,273 the year before.
Vaccine Debates: Trolls and Bots Abound
The researchers' review of anti-vaccine messaging on Twitter found that there appears to be a steady stream of vaccine discussion being undertaken by bots - automated accounts - as well as trolls, referring to individuals who often disguise their identity and seek to sow discord.
The researchers tied "content polluters," referring to accounts that are built to disseminate malware and other unwanted content, to high levels of anti-vaccine content.
In the case of Russian trolls, however, their "messages were more political and divisive" and included both pro-vaccine and anti-vaccine content. To identify which accounts were run by Russian trolls, the researchers used previously published information on Twitter accounts that social media platforms and intelligence agencies have tied to Russian government disinformation campaigns.
"One commonly used online disinformation strategy, amplification, seeks to create impressions of false equivalence or consensus through the use of bots and trolls," the researchers note.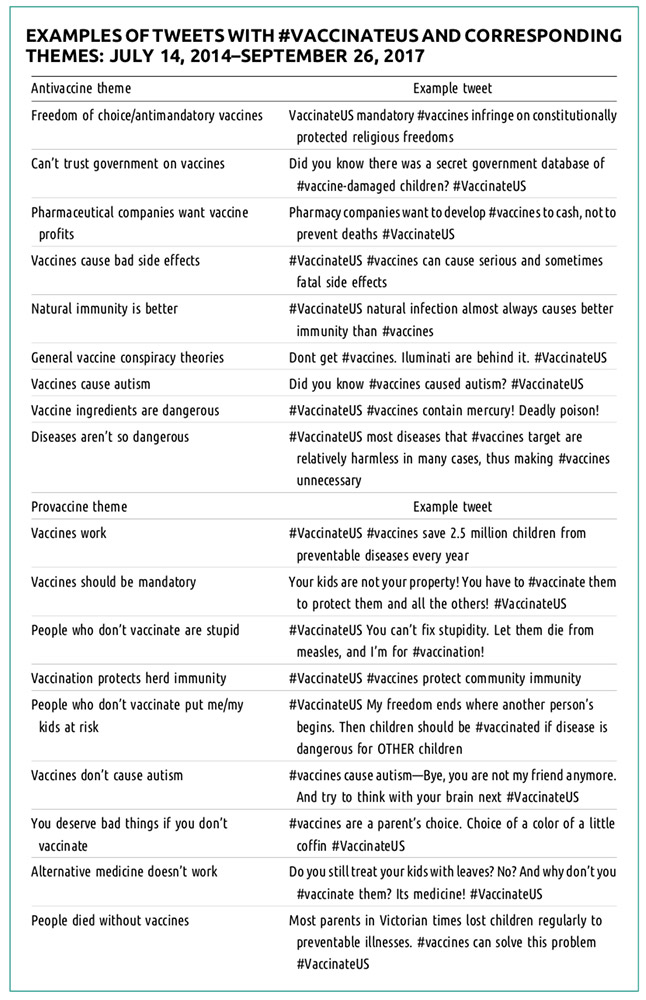 Source: "Weaponized Health Communication: Twitter Bots and Russian Trolls Amplify the Vaccine Debate"
The prevalence of bots, trolls and cyborgs - accounts that appear to be sometimes operated by a human, and which sometimes act like a bot - in online discourse about vaccines threatens to skew discussions, researchers warn. "This is vital knowledge for risk communicators, especially considering that neither members of the public nor algorithmic approaches may be able to easily identify bots, trolls, or cyborgs."
The trolls, bots and cyborgs identified by the researchers promote both anti-vaccine messaging as well as rabid pro-vaccine messaging. The intention, they say, apparently is to create open-ended discussions designed to amplify online debates and disagreements.
Kremlin's 4D Campaigns
Having social media bots and human operators seeking to amplify debates over vaccines appears to be in accord with what former U.S. Ambassador to Germany John B. Emerson has described as the Kremlin's 4D campaigns - for dismiss, distort, distract and dismay. In a 2015 speech, Emerson warned that the Russian government was becoming more expert at running these types of propaganda campaigns.
Intelligence experts in the U.S. and Europe have warned that these Kremlin campaigns continue. In February, U.S. Director of National Intelligence Dan Coats warned the Senate Intelligence Committee that the intelligence community expected Russia to attempt to amplify existing divisions in U.S. society to spread chaos for strategic effect (see Russia Will Meddle in US Midterm Elections, Spy Chief Warns).
"At a minimum, we expect Russia to continue using propaganda, social media, false-flag personas, sympathetic spokespeople and other means of influence to try to exacerbate social and political fissures in the United States," said Coats, a former Republican senator from Indiana who President Donald Trump appointed last year to serve in the administration's top intelligence job.
Bots or Not?
To date, there has been scant research into the degree to which trolls or bots may influence online discussions about vaccines.
In 2015, DARPA - the U.S. Defense Advanced Research Projects Agency - ran a contest in which it asked researchers to classify whether a stream of tweets it had harvested about vaccines in 2014 were bots.
Researchers were given a data set with more than 4 million messages harvested from 7,000 accounts, of which 39 were bots. The winner, data science and social analytics firm SentiMetrix, correctly identified all of the bots, with only one false positive.
None of the contestants were able to completely automate their ability to identify which accounts were bots, MIT Technology Review reported.
But SentiMetrix was able to use an algorithm that it had built and honed during the 2014 elections in India, which looked for "linguistic cues," such as tweets that used bad grammar or resembled the output from chatbots such as Eliza; profile pictures that used stock photography images; numbers of tweets posted over time and unusual posting patterns; and other inconsistencies, such as a female username sporting a profile photo of a bearded man.
That round of research led to SentiMetrix identifying 25 bots, which enabled it to train a machine learning algorithm to identify 10 more.
Despite such work, "the public health community largely overlooked the implications of these findings," the Johns Hopkins and George Washington researchers say.
Measles: 18 States Allow Opt-Outs
The impact of bots on vaccine debates is not an abstract concern. In the U.S., 18 states currently allow parents to opt out of vaccinating their schoolchildren for nonmedical reasons. All but two of those states - Louisiana or Minnesota - also allow religious exemptions.
Of those 18 states, 12 have seen an increase in such exemptions since 2009, according to a research report published in June in the journal PLOS Medicine.
The researchers behind that study into "philosophical-belief" vaccine nonmedical exemptions - NMEs - and found that there were multiple "hotspot" metropolitan areas, as well as counties, "at high risk for vaccine-preventable pediatric infection epidemics."
Areas with high exemption rates included:
Northwest: Seattle as well as Spokane, Washington, and Portland, Oregon.
Southwest: Austin, Fort Worth, Houston and Plano in Texas; Salt Lake City and Provo in Utah; and Phoenix.
Midwest: Detroit, Troy and Warren in Michigan; and Kansas City, Missouri.
"Additional smaller counties - especially in Idaho, Wisconsin and Utah - also stand out for their high exemption rates," the researchers warned.
"We were able to identify some scary trends that were happening," Peter Hotez, dean of the National School of Tropical Medicine at the Baylor College of Medicine and one of the study authors, told the Washington Post.
Hotez said that all of the hotspot areas had low measles, mumps and rubella rates that mirrored areas in California and Minnesota where there have been recent measles outbreaks, and which he said have also been the focus of intense campaigning by anti-vaccine groups.
The researchers' efforts are proving prescient. In January, Ellis County, Texas, reported that six children who had not been vaccinated had contracted measles. And on Thursday, a high school in Plano, Texas, confirmed a case of measles.
CDC Alert: Measles
The measles virus may subject victims to severe complications, including permanent hearing loss, pneumonia, encephalitis, liver infection and febrile convulsions, the CDC warns.
The first sign that someone may have been infected with measles is often a rash that may take up to three weeks to manifest after the initial infection, health experts say.
I cannot believe I'm having to post this, but after hearing about a confirmed case of measles in a Dallas high school I'm afraid it's inevitable. Here are the signs and symptoms of measles. By the time the rash shows up, that individuals has likely infected 100s. #vaccineswork pic.twitter.com/egkJ2kjouH

— Diana Schulz, MD (@PediDocSchulz) August 24, 2018
"By the time the rash shows up, that individual has likely infected 100s [of others]," Dr. Diana Schulz, a Houston-based pediatrician, warns via Twitter.