Access Management , Forensics , Fraud Management & Cybercrime
Research Centre Tackles Cybercrime
GTU Hosts New e-Raksha Public/Private Initiative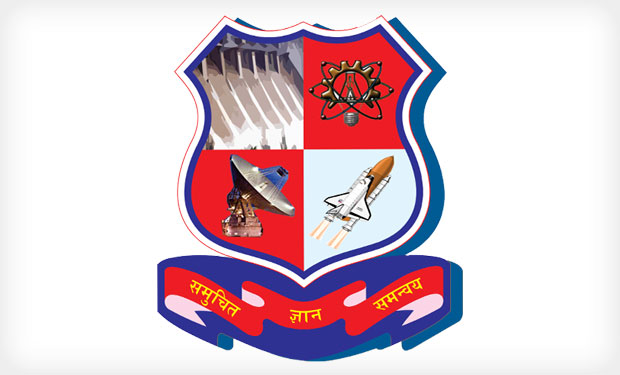 A good testimony to the public/private partnership model is the initiative of Ahmedabad-based Gujarat Technological University to launch e-Raksha (defence) Research Centre, a government-funded initiative that will encourage research in the information and cybersecurity space. Additionally, the centre will help in building capacity of information security professionals.
See Also: Live Webinar | Breaking Down Security Challenges so Your Day Doesn't Start at 3pm
The centre is expected to be operational in a month's time.
The objective is also to support the 'Make in India', concept by manufacturing routers, switches, firewalls, Unified Threat Management solutions and other network appliances.
"It is a joint initiative by the university and Cyber Peace Foundation (CPF) with the goal of establishing a peaceful and harmonious cyberspace through research in this area," says B.G. Gohil, assistant professor, computer Engineering department, at GTU.
Fuelling Factors
One of the key reasons for the evolution of such a centre is to address the increasing cybercrime rate in India.
According to Jharkand-based Vineet Kumar, founder of Cyber Peace Foundation, the entire concept of the research started as a campaign to fight cybercrime.
Cyber Peace Foundation, a non-government organization, focuses on building awareness, , counselling, education for citizens, the government, law enforcement agencies and private enterprises in cybercrime, cybersecurity and works of 'cyber peace.'
"We, a group of officials from the defence and law enforcement departments, felt the need to take up a crusade to protect the country from the fifth dimension of war, the Cyber War, (the other 4 being land, sea, air and space), which will have a devastating effect on the country's information security," says Kumar.
Security experts' concerns have also been focused on the soaring rate of cybercrime that can result in complete chaos to critical information infrastructure of the country. "Other spheres of life also have brought in a vast magnitude of risks and threats to the peace of cyber society," Kumar says.
A conscious effort was made by the foundation to rope in government bodies, law enforcement groups, academia, private security players and practitioners to initiate a research centre of this nature that will train students in areas of cybersecurity and enhance their capability to provide new solutions for.
The Research Plan
The e-Raksha research lab, which is incubated on the GTU campus, is funded by the government and also supported by the Defence Research & Development Organization Indian Space Research Organization.
Prof. Gohil says it is a platform that can be leveraged by security practitioners who can apply the latest security techniques in building a security operating centre and also conduct research activities along with their teams.
To begin with, a committee has been formed to further design the research lab and prescribe the framework of its activities and the model. The committee includes Shekar Dutt, former governor of Chattisgarh and chief executive officer of 'Cyber Suraksha Kawach' program;, Sanjay Shrivastava, inspector general of Gujarat police;, Varoon Kapoor, director of police Radio Training School;, S N Pradhan ,additional director general of Jharkhand police; and Dr Akshai Aggarwal, GTU vice-chancellor. Also, technology providers such as Ahmedabad-based Cyberoam and Pune-based Quick Heal have been part of the research initiative in knowledge sharing.
The idea, according to Gohil, is to develop a state-of-the-art cyber and security research lab and roll out bachelor's and master's programs in specific areas of information security and also some basic courses for students at large.
"We have plans to leverage R&D expertise from C-DAC and DRDO and also trainers from these and other enterprises, as faculty to run the programs and conduct research activities," Gohil says.
The institution aims at skilling over 40,000 professionals in information and cybersecurity.
A simulation modelling activity to represent computer networks and intrusion detection systems to efficiently simulate cyber-attack scenarios is being planned to enable practitioners to experience and take appropriate remediation measures.
Sanjay Katkar, chief technology officer, Quick Heal, supporting the initiative, says the centre will research on malware such as botnets and will be setting up a malware analysis test bed. "We would also help in designing the lab and collaborate with others in prescribing the syllabus for the security courses as we go forward," Katkar says.
Among the research areas the experts highlight for focus:
Malware analysis;
Intrusion detection;
Threat analysis;
Techniques around cybercrime detection.
S.N. Pradhan, additional director general of Jharkhand Police, says, "This is a perfect collaboration model in view of public, private partnership which would work for a common cause in building capacity of cybersecurity professionals, and provide a common platform to make innovations, promote hygiene factors in handling the Internet and use the research platform to spread cyber peace."
The burgeoning project plans to set up an information sharing grid, to feed information to security practitioners and citizens on future cyber threats on a consistent basis. "The plan is to develop malware-free security appliances as part of the critical information and infrastructure protection activity," Kumar says.
The committee has plans to open five more such research centres with collaboration from government, public and private bodies in the states of Jharkhand, Gujarat, Assam, Tamil Nadu and Kerala.
"The challenge however, has been to get the buy-in from government authorities and seek necessary approvals for setting up an exclusive lab for cybersecurity," Kumar says.