Radiant Logic Unveils New ID Solution
Overview of News Releases from RSA Conference 2012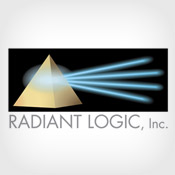 Here's an overview of news releases issued at RSA Conference 2012:
See Also: Live Webinar | Breaking Down Security Challenges so Your Day Doesn't Start at 3pm
Radiant Logic, a market leader for identity virtualization solutions, announced the release of RadiantOne 6.0, a complete federated identity service to address the security challenges of connecting users to cloud and web applications across multiple authentication protocols, identity sources, and applications. Featuring a dynamic set of tools including identity remapping, aggregation, correlation, and synchronization, the suite includes the advanced virtual directory of VDS+, the Cloud Federation Service (CFS) to connect identities with the cloud, and an identity correlation and synchronization engine.
SonicWALL, Inc., a leading provider of intelligent network security and data protection solutions, announced that NSS Labs, the recognized leader in independent security product testing, gave the SonicWALL SuperMassive E10800 its highest rating of 'Recommend.' To achieve this ranking, SuperMassive excelled in one of the industry's most comprehensive, real-world tests of next-generation firewalls and secured a leadership position in NSS Labs' Security Value Map (SVM).
M86 Security, the authority in malware prevention and content security, announced the new release of its leading M86 Secure Web Gateway (SWG). M86 SWG version 10.2 provides additional networking and third-party integration options with the new ICAP client functionality enabling organizations to reduce the time and costs associated with securing and managing the Internet gateway. The new release also includes the hybrid cloud service as a standard feature and supports new cloud platforms.
Koolspan provided customers and partners the opportunity to demo their latest innovative data encryption and security products optimized for the mobile market. TrustChip differs from other mobile security solutions in that it is hardware-based - anchored by a chip in the form factor of a microSD card that slides into smart phones and makes hacking of voice calls and text messages virtually impossible. As worldwide mobile threats increase, the TrustChip provides a solution for government and enterprise to create TrustGroups, ensuring secure voice and text messaging between any set of users or devices.
To view these and other news releases, please visit our RSA Conference 2012 News Releases page.
Additional Summit Insight:
Hear from more industry influencers, earn CPE credits, and network with leaders of technology at our global events. Learn more at our Fraud & Breach Prevention Events site.