Protecting Mobile Devices
Roundtable to Address Key Issues in Healthcare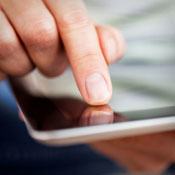 The Department of Health and Human Services will host a roundtable discussion March 16 on safeguarding health information on mobile devices. The event kicks off HHS's year-long effort to develop best practice guidance on security for mobile devices (see: Mobile Security: Help is on the Way).
See Also: COVID-19 Continues to Create a Larger Surface Area for Cyberattacks
The mobile device roundtable, to be held in Washington, D.C., will be accessible online and will offer an opportunity for public comment.
HHS says the event will:
Address the current privacy and security legal framework for mobile devices used to access, store or transmit health information;
Provide a discussion of real-world use of mobile devices by providers and other healthcare professionals;
Gather comments on the information and format providers and other healthcare professionals need to help them safeguard health information on their mobile devices;
Gather input on existing and emerging privacy and security good practices, strategies and technologies for safeguarding data on mobile devices.
The four-hour free event will feature a legal/regulatory panel, a technology panel and a provider user panel.
Online registration for the event will be available by Feb. 23. Speakers have not yet been revealed. More information is available at an HHS website.
The HHS Office of the National Coordinator for Health IT and the HHS Office for Civil Rights are collaborating on the year-long mobile security best practices project.
"Given the rapid adoption of mobile devices against the backdrop of the breach incidents reported, there's been a growing concern about the use of these devices because of their vulnerability," says Joy Pritts, chief privacy officer at ONC. "The mobile device privacy and security good practices project is one of the ways we hope to address these concerns."
More information about HHS' mobile health initiatives is available on an HHS website.