Cloud Access Security Brokers (CASB) , Cloud Security , Next-Generation Technologies & Secure Development
Netskope Gets $401M in Debt From Morgan Stanley to Fuel SASE
Netskope Avoids Slashing Valuation by Issuing Convertible Notes Rather Than Equity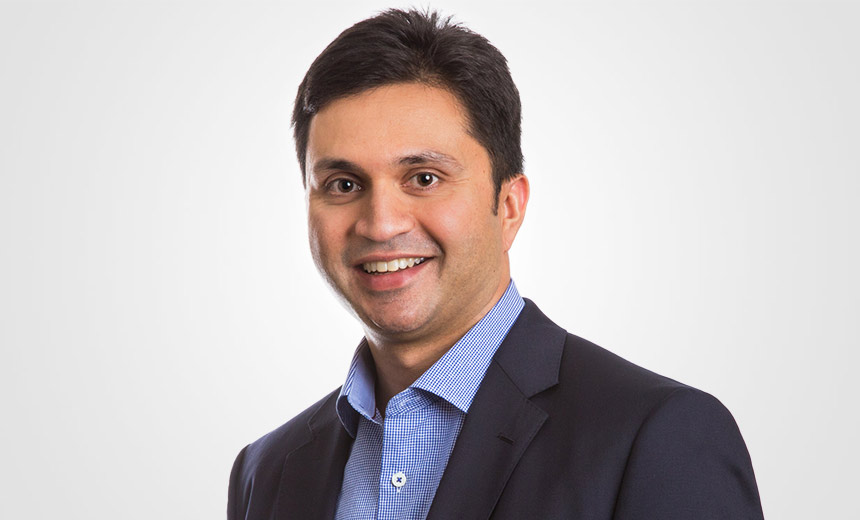 Cloud security vendor Netskope has taken on more than $400 million in debt to further develop its SASE platform and expand its go-to-market activities.
See Also: OnDemand | Zero Trust Revolution: Mastering Security in the Age of Remote Work and Cloud Dominance
The Silicon Valley-based vendor says the convertible notes will allow Netskope to capitalize on being one of the only providers of single-vendor SASE and take advantage of what's expected to be a $36 billion market opportunity by 2025. A convertible note is a form of short-term debt that converts into equity in conjunction with either a future financing round or initial public offering (see: Netskope CEO Sanjay Beri on Pushing Into SD-WAN, IoT Defense).
"Our vision from day one was that traditional network and security perimeters would transform, with users, data and devices moving outside the confines of corporate network perimeters and requiring a new approach to security," Netskope co-founder and CEO Sanjay Beri says in a statement. "We built a market-leading SASE platform and one of the world's fastest and most-connected security cloud networks."
The latest financing was led by Morgan Stanley Tactical Value, with participation from Goldman Sachs Asset Management, Ontario Teachers' Pension Plan and CPP Investments. The funding comes just 18 months after Netskope raised $300 million on a $7.5 billion valuation, which was 170% higher than the $2.8 billion valuation Netskope received when it closed a $340 million funding round in February 2020.
"We seek to invest in high-quality companies that are driving their markets today and into the future," Morgan Stanley Managing Director Pedro Teixeira says in a statement. "Netskope epitomizes this, with its innovative SASE vision and solid execution, a robust platform with significant monetization ahead of it, a large global customer base, and defensible market leadership."
'We Don't Need to Go Public for Capital Reasons'
Netskope didn't disclose a valuation associated with its latest convertible notes. Taking on debt rather than equity means Netskope didn't have to cut its valuation in exchange for additional cash. Application security vendor Snyk last month slashed its valuation to $7.4 billion from $8.5 billion in September 2021 in order to complete a $196.5 million Series G funding round led by the Qatar Investment Authority.
Netskope instead opted to follow in the footsteps of security operations vendor Arctic Wolf, which in October issued $401 million in convertible notes to Owl Rock, Viking Global Investors, the Ontario Teachers' Pension Plan and Neuberger Berman. Netskope, Snyk and Arctic Wolf were all expected to go public in 2022 or 2023 before the economic downturn brought the IPO market to a screeching halt.
"We don't need to go public for capital reasons," Beri told Information Security Media Group in 2022. "The reality is, one day we will. But we don't have any need or rush to do it. In today's world, you can build your company faster, better and invest in the R&D you want better privately. Stay private until the time's right. When the markets are ready for more IPOs and beyond, then we'll go from there."
Beri wasn't immediately available for additional comment Thursday.
'Organizations Want an Easy Button to Steer Traffic'
Despite the economic downturn, Netskope has aggressively expanded its platform through acquisitions, scooping up WootCloud in July to extend zero trust to enterprise IoT and Infiot in August to address both traditional and emerging SD-WAN use cases. WootCloud helped Netskope give customers visibility into IoT and OT devices and effectively enforce policies by setting guardrails around user behavior.
"The reality is people don't really know what cloud apps they're using until they bring us in," Beri told ISMG in September. "Similarly, many times they don't know what their devices are communicating with. And so what we've done with our WootCloud solution is similar to what we did for cloud."
Infiot, meanwhile, will boost the convergence of networking and security and enable customers to quickly on-ramp users to the firm's security cloud, Beri said. Infiot's platform will allow Netskope to address traditional SD-WAN use cases such as connecting branch offices to a central location as well as emerging scenarios for app assurance, routing, remote call centers, and voice and video connectivity (see: Netskope Expands Into Cloud Networking With Infiot Purchase).
"There's a recognition that organizations want an easy button to steer traffic to wherever those destinations are," Naveen Palavalli, Netskope's vice president and head of product, solutions and tech marketing, told ISMG in August. "Many organizations crave a simplified architecture between the networking and security parts of SASE."
Gartner last year named Netskope one of three leaders in security service edge, alongside Skyhigh Security and Zscaler, due to its stellar cloud access security broker, secure web gateway and zero trust network access offerings. But until the purchase of Infiot, Netskope had to direct customers elsewhere to purchase the networking components of secure access service edge.
"For us, building the ability to effectively govern SaaS was the superset problem," Beri told ISMG in September. "Then our vision was to bring that intelligence, the data protection and the granularities to the web and to on-prem apps. The reason that starting with an inline governance of SaaS was the most advantageous is you're covering the hardest problem, and then we built the platform to cover the rest."