Endpoint Security , Enterprise Mobility Management / BYOD , Vendor Roundup
Mosyle Raises $196M to Strengthen Apple Security Platform
Mosyle Wants to Expand Beyond MDM and Provide a Holistic Apple Security Platform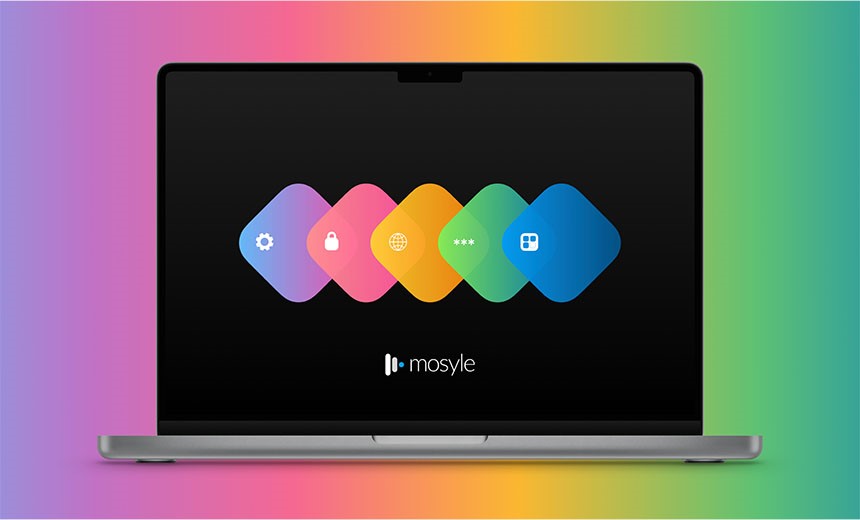 Mosyle closed a $196 million funding round Wednesday to continue its expansion beyond mobile device management and provide a holistic security platform for Apple devices.
See Also: It's Time to Get Serious About Enterprise Password Management
The Winter Park, Florida-based company plans to use Series B proceeds to accelerate adoption of its Mosyle Fuse, which debuted a year ago and brings together mobile device management, endpoint security, encrypted DNS, identity management and application management for iOS devices, CEO Alcyr Araujo tells Information Security Media Group.
"There's a gigantic opportunity for Apple endpoint security," Araujo says. "There is a gigantic opportunity for solutions focused on internet privacy and security, and we are just starting in those markets with solutions that are already stronger than generic solutions that customers can find. But there is a lot to be developed there."
The funding round was led by Insight Partners and comes 18 months after Mosyle received $32.9 million of venture funding, according to regulatory filings. Araujo praised Insight for its knowledge and experience in markets where Mosyle wants to grow, such as endpoint security. Mosyle was founded in 2012, employs 104 people and has raised $248.1 million in outside funding, LinkedIn and Crunchbase found.
"Insight is a phenomenal software investor," Araujo says. "I would definitely say that they probably are one of the top three in the world. Insight also runs amazing internal teams for different areas from marketing to sales. They have a lot of knowledge internally."
Accelerating Platform Adoption
Araujo says roughly 30% of enterprise customer devices are running on Mosyle Fuse today rather than the company's legacy mobile device management platform, which offers identity management and application management as add-ons. Fuse, which combined those capabilities into a single platform and added endpoint security, is now being embraced by 70% of Mosyle's new customers, according to Araujo (see: Increased Enterprise Use of iOS, Mac Means More Malware).
Mosyle works with everyone from small businesses or law firms with Apple devices all the way through to public companies in highly regulated markets, Araujo says. Fuse is for more sophisticated customers, while customers with less than 30 devices can access Mosyle's mobile device management product at no cost, Araujo says. Mosyle Fuse costs $36 per year on a Mac and $18 per year on an iPhone or iPad.
The growth of Apple devices in enterprise environments in recent years has been phenomenal, and startups typically opt for Macs rather than PCs, according to Araujo. As the iOS footprint in the business world grows, Araujo says companies need more specialized solutions that address particular scenarios, roles and markets and are capable of addressing specific workflows for specific customers.
"We are in a really interesting moment for the Apple enterprise market," Araujo says. "We're seeing adoption happen in a really fast manner. A lot of customers are moving to Apple or trying their first Apple device with the intention of scaling that footprint in the future."
Endpoint, DNS Filtering Enhancements Underway
Vendors looking to manage and secure Apple devices should know how the operating systems work, what the vulnerabilities are and how threat actors are trying to attack those devices to ensure that the user experience isn't being negatively affected, Araujo says. The malware seen on Apple devices is completely different, and suppliers need to understand how to protect against those unique threats.
As a result of their increased presence in the corporate world, Araujo says Apple devices are being targeted with more sophisticated malware and attack strategies. Mosyle already had a powerful and strong product to manage Apple devices, and therefore it is allocating most of its development resources toward infusing its endpoint security offering with new features and capabilities, according to Araujo.
In addition, he says, 700 Mosyle customers are testing a new DNS filtering feature in beta that automates web filtering and encryption for Apple endpoints.
Mosyle plans to use the funding to grow the team and expand internationally. Araujo says Mosyle's presence mirrors where Apple's enterprise business is strongest - the U.S. is the company's top market, and Canada is its second largest. The company is eyeing expansion opportunities in Europe, Australia and South America, although Araujo says Mosyle hasn't yet decided on any specific countries.
From a metrics standpoint, Araujo says Mosyle is most closely tracking market expansion, the number of customers it's working with, and the number of Apple devices under management. Mosyle has a financially healthy operation today, and Araujo says the company intends to use its Series B funding to continue growing in the market.
"I believe today what the Apple device offers to enterprise is actually much better than what a Windows device offers in terms of management and security, and it's important for us that the leaders of those corporations are aware of that," Araujo says.