Breach Notification , CISO Trainings , Governance & Risk Management
MESA: Collaborative Approach is Critical
Keynote Lays Emphasis on a Strong Public-Private Partnership Model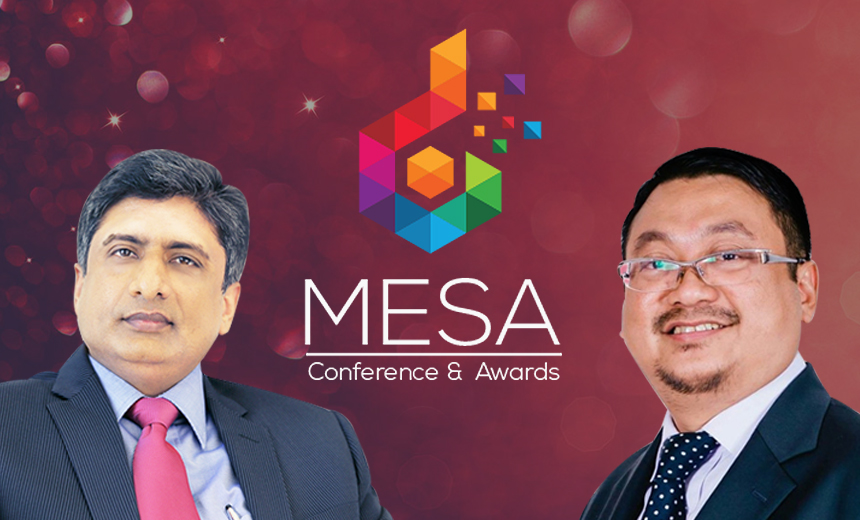 The two-day Middle East Security Awards conference, which kicked off on May 24 in Dubai, set the tone for better collaboration, thought leadership and information-sharing program for enterprises to tackle the most complex threats of the future. (See: Inside Dubai's MESA Security Event )
See Also: 10 Belt-Tightening Tips for CISOs to Weather the Downturn
In his keynote address, Dr. Amirudin Abdul Wahab, CEO, Malaysia Cybersecurity, Ministry of Communications and IT, says organizations in the Middle East region need to focus on building a strong information-sharing platform within the security community to help fight the most complex threats.
Addressing a gathering of over 500 security professionals, Wahab expressed the need to protect critical infrastructure, including oil and gas, financial services, banking, utilities and others, which often become targets of attackers.
"This is possible only if the security fraternity adopts an effective collaborative effort in fighting these threats with innovative ways and builds an incidence response mechanism," Wahab says.
Setting the tone for the event, Ahmed Baig, founder of CISO Council - Middle East, says that the theme has also been on educating the security fraternity on the importance of information-sharing and to make it a strong framework in the country.
"Given that every security practitioner is challenged by myriad issues when securing an enterprise, a collaborative strategy will help CISOs to tackle future uncertainties and secure their infrastructure in a more structured fashion," Baig says.
MESA, the annual awards ceremony organized by Emirsec Ventures comes with an intent of educating the security leaders on security technology and trends and reward 100 CISOs for their innovative projects in security that solve some of the toughest security problem. A platform to help CISO's find right resources, understand right skills and strategies and also enable them to showcase their passion for security while bringing strong insights on the changing threat landscape and prepare them for future.
Public-Private Partnership: A Critical Approach
Wahab cautions that all regions are under the threat of increased commercial fraud, ransomware and online scams this year, the Middle East being no exception. Additionally, emerging technologies such as IoT and smart cities are creating huge security challenges.
Against this backdrop, he says, "The government alone cannot prevent growing cyber-threats; hence, a public-private cooperation improves effectiveness of risk management through sharing of information, experience and resources."
Engaging with academic researchers and industry practitioners is crucial to enable cutting-edge technologies and new methodologies to deal with emerging cyber threats, he says.
Baig observes that securing critical infrastructure is the key challenge facing the security fraternity, and it is essential for them to undergo a very intense exercise to build a more serious cyber defense framework with the necessary controls.
"The event will delve into deeper collaborative strategies to enable practitioners build an effective incidence response mechanism and find ways to equip them to fight future breach incidents," Baig says.
Information Sharing As a Cyber Defence
Wahab stressed the need for regional co-operation and cross-border collaboration, as well as peer-to-peer collaboration to tackle new threat vectors.
Elaborating on Malaysia's collaborative initiatives to work closely with different countries including Australia, India, France and others, he says any form of collaborative effort helps protect cyberspace.
He urged practitioners to take a cue from other nations on best security practices and work out a practical approach to exchange best practices as well.
"Alongside, the community needs to fill up the security gaps by evolving new awareness programs along with a stronger cybersecurity policy, by involving all stakeholders with a well-defined framework," he says.
A good exchange program would help:
Develop an ideal incident response management framework with good intelligence sharing;
Enrich knowledge and competencies and tap the right resources;
Build a good R&D in association with the academia and new policies.
Such an exchange program is ideal, Baig says, as it gives CISOs access to tool kits, risk frameworks, success stories, expert insights and guidance.
Some of important sessions on day one of the MESA awards event included key note by Phil Cracknell, Independent Risk Consultant and Founder CISOClub on 'Measuring the effectiveness of information security', sessions by Tonny Rabjerg, CTO, Code Sealer, technology sessions and panel discussions on the most relevant topics that influenced the security industry. (See: Conference Agenda ).
Varun Haran Contributed to the Story