Mail Formatting Error Affects 175,000
Mishap Involves Drug Benefits Companies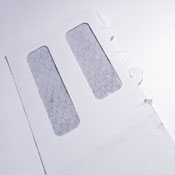 A health information breach incident involving two drug benefits companies illustrates that even a formatting error in a mailed letter can lead to security troubles.

RxAmerica and Accendo Insurance Co. are offering about 175,000 individuals free credit monitoring and fraud and identity theft counseling for a year as a result of the mailing mishap.

The companies, which provide drug benefits to those eligible for Medicare Part D, say that recent "transition fill letters" to physicians, while sent to the right addresses, included a formatting error that shifted the text, allowing some lines to be visible through the envelope window. That information included the member's name and some combination of member ID number, drug name and date of birth.

"We have corrected the problem surrounding the letter in question," the companies report.

Accendo Insurance Co. is operated by RxAmerica, and both are subsidiaries of CVS Caremark.

The HITECH Act breach notification rule requires patients and federal authorities to be notified of breaches.