ISMG to Speak on Cloud, Fraud
RSA Conference Presentations Feature Survey Insights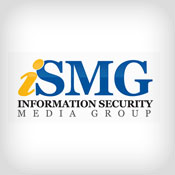 For the fourth consecutive year, Information Security Media Group will deliver presentations at the annual RSA Conference in San Francisco. And for the first time ever at the event, the ISMG team will host a meet & greet reception for its editorial advisers and other key attendees.

See Also: Live Expert Panel | Threat Detection & Incident Response for IoT in Health

The reception will be held on Tues., Feb. 28, within the private suite of ISMG, Platinum Media Sponsor of RSA Conference 2012. For details, please e-mail Editorial Director Tom Field

.

On Wednesday, Feb. 29, Executive Editor Eric Chabrow will team up with Tomas Soderstrom, CTO of NASA's Jet Propulsion Laboratory, to present "How to Launch a Secure Cloud Initiative: NASA's Jet Propulsion Laboratory." This session will be held in the Moscone Center's room 305 starting at 10:40 a.m. PST.

On Friday, March 2, starting at 9 a.m. in room 102, Editorial Director Tom Field will be joined by Erik Rasmussen of the U.S. Secret Service to discuss "The Faces of Fraud: An Inside Look at the Fraudsters and Their Schemes."

Both of these RSA Conference presentations will feature a preview of results from ISMG's newest surveys: 2012 Cloud Security Survey and 2012 Faces of Fraud Survey: Complying with the FFIEC Guidance.
Cloud Security Trends
In the early years of cloud computing, the idea was just to get there - to start to achieve some of the promised efficiencies.
But now, as cloud initiatives mature, the focus has turned to ensuring data security and privacy - no small feat, given the range of threats and global regulations organizations encounter.
In his session, Chabrow, executive editor of GovInfoSecurity, shares cloud computing insights gleaned from the latest Cloud Security survey results. He also introduces a case study featuring NASA's Jet Propulsion Laboratory, whose IT leader will speak about placing sensitive, mission-critical information securely in the cloud.
The NASA unit, which specializes in deep-space exploration, has created several public-facing cloud computing initiatives that have given JPL, as well as its cloud providers, the background and understanding on how to secure data in the cloud. "We have validated that it can be secured if you do it right, and it can certainly save a lot of time and money," says NASA JPL's Soderstrom.
In this case study, Chabrow and Soderstrom will walk through JPL's approach to cloud computing and share insights on:
Benefits of experimenting with a variety of cloud offerings: public, private, hybrid and community;
Importance of employing a cloud readiness levels scale that measures the stages of a cloud project;
Challenges of negotiating contracts with cloud service providers.
Faces of Fraud
Epsilon. Michaels. CitiCorp. These are among the major brands breached in the past year, exposing millions of consumer and corporate accounts to potential fraud via phishing, skimming and identity theft.
Every day, lesser-known businesses and consumers are victimized by fraudsters who frequently operate from remote corners of the world and perceive these as victimless crimes.
Who exactly are these fraudsters? And what can organizations do to improve their abilities to detect and prevent these crimes before they're committed?
In this session, the U.S. Secret Service and BankInfoSecurity team up to offer an exclusive look at 2012's Faces of Fraud - the fraudsters and their schemes.
BankInfoSecurity has just initiated its second annual Faces of Fraud survey of banking/security leaders, gathering exclusive insights on 2012's top threats and solutions. Join Tom Field, editorial director of ISMG, for leading-edge insights on:
The most common forms of fraud plaguing financial institutions and their customers;
The latest technology solutions being employed to detect and prevent these crimes;
What U.S. institutions have done to conform with the FFIEC Authentication Guidance.
And then U.S. Secret Service Agent Erik Rasmussen, will share his latest insights on exactly who's heading these fraud rings, their motivation and what it takes to detect and prevent their crimes.
Information Security Media Group, Platinum Media Sponsor of RSA Conference, has conducted proprietary research since 2007. ISMG's Banking Information Security Today survey results were shared at RSA Conference in 2009 and 2010, while the Government Information Security Today survey result debuted at the 2011 conference.
In addition to BankInfoSecurity and GovInfoSecurity, ISMG also publishes CUInfoSecurity, HealthcareInfoSecurity and three new global sites: CareersInfoSecurity, DataBreachToday and InfoRiskToday.
Additional Summit Insight:
Hear from more industry influencers, earn CPE credits, and network with leaders of technology at our global events. Learn more at our Fraud & Breach Prevention Events site.