Governance & Risk Management , Incident & Breach Response , Security Operations
Why is Cybercrime Soaring in Kerala?
Experts: Social Media Use, Abuse Fuel Increase in Fraud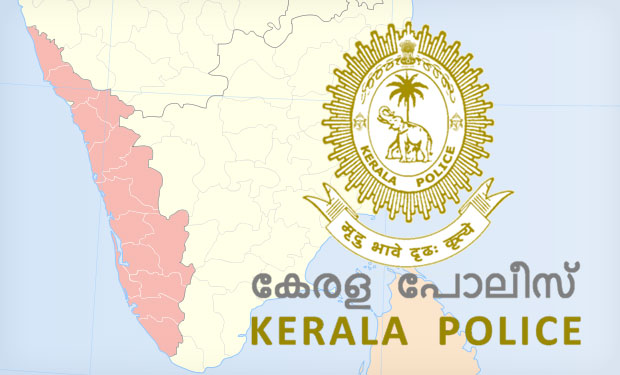 According to police records, the State of Kerala on average sees one cybercrime every two hours - a statistic that has government officials and security leaders alarmed.
See Also: Live Webinar | Breaking Down Security Challenges so Your Day Doesn't Start at 3pm
What are the types of crimes being committed? Why are they increasing? And what can be done to curb this disturbing trend?
Thrissur-based Dhanya Menon, cybercrime investigator and managing trustee of TVM Avanzo Charitable Trust, is concerned that too many of the state's residents lack basic awareness about cybercrime and also have reservations about reporting it.
"The state cannot be proud of achieving high literacy rates, as this phenomenon is showing adverse repercussions," Menon says. "The literate are responding to technological advancement very fast and are misusing it."
Crime Stats
This discussion comes in the wake of Kerala police sharing insights on the cybercrime rate in the state with the Times of India and other media. Records show that in the first nine months of 2014, 6,117 cases of cybercrime were registered, or an average of 679 cases per month. In contrast, in all of 2013, 7,916 cases were registered, with an average of 659 cases per month. These statistics, according to the latest national crime records bureau report, give Kerala the highest ratio of cybercrimes among its neighboring states.
Chief among the reported crimes: social media abuse, which rose from an average of 104 cases per month in 2013 to 147 cases per month in 2014.
Thiruvananthapuram-based N Vinayakumaran Nair, assistant commandant and head of Hi-tech Crime Enquiry Cell, Police Headquarters, confirms that the most serious cases relate to misuse of social networking sites like Facebook and micro-blogging spaces like Twitter; distributed-denial-of-service attacks; and financial crimes involving cheating, credit card fraud and money laundering.
Nair has also witnessed publishing or transmitting material containing lascivious themes, software piracy, spoofing and defamation among recent incidents.
Even major enterprises with security controls in place are at risk, Nair finds, because many do not have dedicated information security officers overseeing defense.
What Fuels the Rise?
Experts pin this rise in cybercrime reports to Kerala's increased proliferation of broadband, as well as the subsequent use of Internet and misuse of social media, given the high literacy rate and tech-savvy youth.

Calicut based Dr. P Vinod Bhattathiripad, a cyber forensics expert with a Ph.D in software piracy forensics, observes that cybercrime activities are most often associated with misuse of telephone technology, pornography, unauthorized disclosure of internal and confidential information, and theft or trade of intellectual property.

"Those involved in cybercrime are misusing social media," Bhattathiripad says. "Some of the social media crimes have been alarming for the reason that young children are involved in morphing the visuals from porn sites to create fake profiles of the celebrities in the state and, in some cases, of their teachers, and sharing it."

Also fueling the rise in crime, experts fear, are law enforcement's challenges in prosecuting these crimes.

The Indian IT Act, amended in 2008, has clear cyber laws that articulate that the posting of any offensive message on social networking site is a crime, Bhattathiripad points out. "But the sad situation is that the law enforcement agencies fail to execute it, as the investigation process is ineffective."
Fighting Back
To begin reducing cybercrime incidents, experts say that Section 66A of the IT Act (regulating abuse related to cybercrime) needs to be strictly administered, along with strengthening the cybercrime investigation units in the state.
Bhattathiripad strongly believes that the police and investigation departments must leverage technology effectively and depend on digital evidence in order to establish cybercrime.
Menon believes that organized cybercrime can be curtailed by carrying out awareness campaigns by security practitioners.
A dedicated helpline has been set up across some towns of Kerala, which should go a long way toward educating people and helping them get prompt assistance in catching cybercriminals.
Among the measures the Kerala police are taking: preparing a road map to equip the staff to handle complicated cases, and strengthening cybercrime investigation units across the state.
"We have 19 police districts in the state; each district has a cyber-cell," Nair says. "Further, as a nodal agency, our cell is coordinating with digital forensic groups and international service providers to lay down stringent policies around online investigation mechanisms."
For businesses, Nair advises organizations to conduct regular security audits and to deploy fundamental security controls such as anti-virus software and network firewalls.
His advice to individuals: "Be aware of copyright issues while using online information and clicking links or URLs that look suspicious," Nair says. "Don't download free software which may contain viruses."