3rd Party Risk Management , Account Takeover Fraud , Application Security
'Zero Trust' Security: The Essential Steps
Akamai's CIO& EVP-GSS Mani Sundaram, Describes a Strategy for Implementing the Model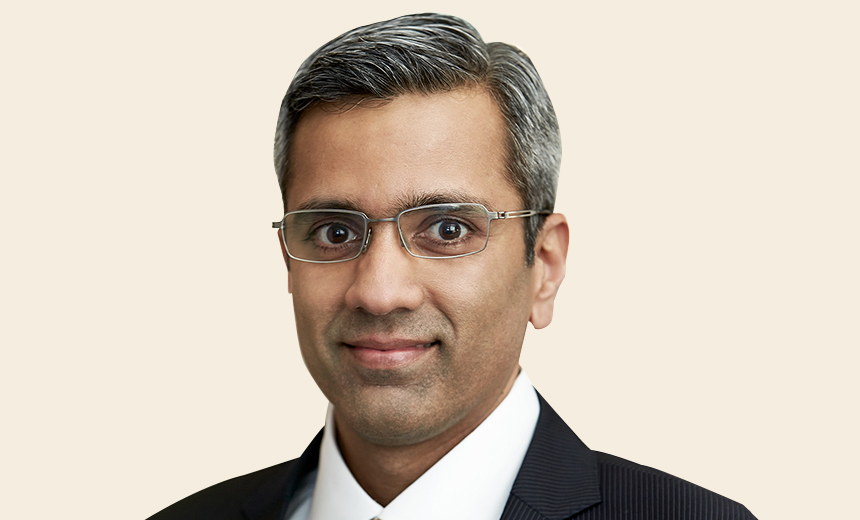 A "zero trust" security model makes it easier to manage application access and protect against malicious users, but the rollout of the model must be managed in a very organized way, says Mani Sundaram, CIO & EVP, Global Services and Support (GSS), at Akamai Technologies.
"Moving to zero trust is not that hard, but certain things are absolutely essential - involving things like change management, employee education and better tools," he says in an interview with Information Security Media Group.
Zero trust gives end users a much faster experience, improves performance and, from a security standpoint, eliminates the need for another set of passwords, tokens and employee credentials, he explains.
In the interview (see audio link below photo), he also offers insights on:
How a unified architecture approach helps with access management;
How to enable a smooth transition to secure access following mergers and acquisitions;
How to address the complexity of third-party vendor risks.
Sundaram leads Akamai's IT organization as well as GSS in partnership with Charlie Phillips, Akamai's SVP, Global Services and Support. Sundaram joined Akamai in 2007 as an architect in professional services, consulting with large media businesses. Previously, he worked in various roles in engineering, marketing and client services at Virtify Inc. and Stratus Technologies.