'Privacy is a Fundamental Right'
Attorney Rajesh Vellakkat on the State of Digital Privacy in India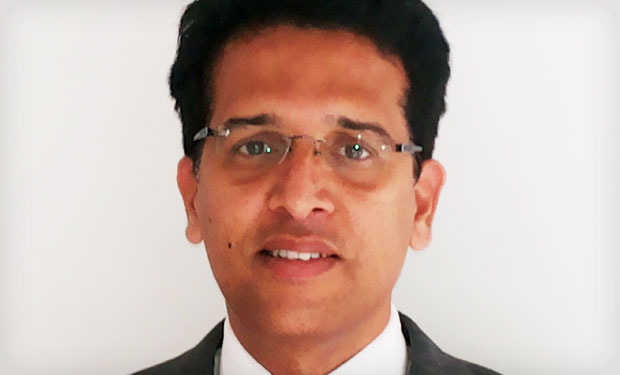 Digital privacy isn't a privilege or a policy. It's a fundamental human right, says Rajesh Vellakkat, partner in the law firm of Fox Mandal & Associates. What are today's top legal challenges to privacy?
One of the biggest issues, Vellakkat says, is that technology is evolving far faster than the courts, governments and organizations can adapt.
"Of course there is a huge gap because the technology is expanding, and data dissemination is happening in a larger way," says Vellakkat, who has written and lectured extensively on privacy. "There is a huge legislative gap, but conceptually we are very strong."
India's Information Technology Act, enacted in 2000 and amended in 2008, deals with data privacy to some degree. And section 43A of the Act, the IT Rules, was amended in 2011 to describe reasonable security practices and procedures to protect sensitive personal data. "It's to a certain extent a game-changer," Vellakkat says of the latter. "It's somewhat similar to other data protection laws available in other countries," particularly in Europe.
In an interview about the state of digital privacy in India, Vellakkat discusses:
Today's key privacy protections;
Top legal challenges to privacy;
Potential impact of the 'right to be forgotten' and the proposed Privacy Protection bill.
Vellakkat is a Partner of Fox Mandal & Associates and heads the firm's technology practice. He has two decades of experience in intellectual property law, outsourcing, data privacy laws, technology contracts, IP infringement actions and technology transactional advisory. He previously founded and managed White Forest Law Offices (which was recently absorbed by Fox Mandal & Associates). Earlier, he was one of the founding partners at one of India's best-known boutique intellectual property practice firms based out of New Delhi.
Vellakkat advises clients on corporate and business law, intellectual property rights and technology law. He has worked as a consultant on Indian laws for leading global law firms and counsel of many companies. He has advised on PE and M&A transactions related to technology companies.