Biometrics , Card Not Present Fraud , Fraud Management & Cybercrime
MasterCard on the EMV Migration
Why Tokenization, Biometrics Are Security Must-Haves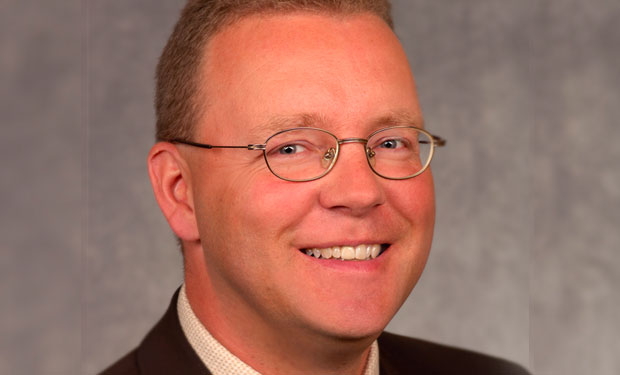 Oliver Manahan, vice president of U.S. emerging payments for MasterCard, says merchants and issuers must embrace stronger cardholder authentication and security methods, such as biometrics and tokenization, to ensure payment card data is secure.
In this exclusive interview with Information Security Media Group, Manahan explains why EMV on its own is not enough to curtail payment card fraud in the U.S.
"Tokenization is not going to be a cure-all for fraud; EMV is not going to be a cure-all fraud for fraud," Manahan says. "What's important is to make sure that we're layering as many different fraud-prevention techniques on top of one another, so that makes it more and more difficult to get into the fortress, as it were."
Making investments in chip payment technology, in tandem with investments in tokenization and even biometrics, is the direction in which card issuers and merchants need to go, he adds.
"Most of the point-of-sale devices in the market right now are between seven and eight years old," Manahan says. "Now you're moving to a large-image display, and it can do video that is much more interactive with the customer. So, as you're doing the migration [toward EMV] at the point-of-sale, you shouldn't just be thinking about fraud reduction; you should be thinking about, 'Am I going to accept contactless payments, while I accept mobile payments, at the same time I am upgrading the experience that I can share with my customer at the point-of-sale?' The merchant has all of these things to think about, while they are making their migration."
During this interview, Manahan discusses:
Why cardholder authentication methods that remove the user from the process are critical;
Why ecommerce fraud won't be impacted greatly by the U.S. migration to EMV;
The role mobile plays in emerging payments technology and security.
Manahan joined MasterCard in May 2006 and currently manages all aspects of the company's chip programs. He also works closely with customers to define and execute new payment strategies. Before MasterCard, Manahan worked for Visa Canada for nearly a decade in the emerging products area. He started his career in the information technology field, with various companies, including Mercedes-Benz and Pepsi. Manahan is MasterCard's board representative on the Smart Card Alliance and co-chairs the alliance's Payments Council.