How IMPACT Makes a Difference
Philip Victor on Improving Breach Readiness and Response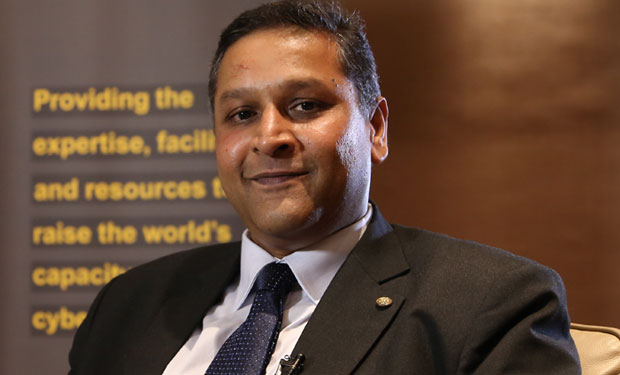 In 2008, IMPACT was created as the world's first comprehensive alliance against cyberthreats. Eight years later, how has this Malaysia-based group helped members monitor and defend against attacks?
The International Multilateral Partnership Against Cyber Threats is the cybersecurity arm of the United Nations' International Telecommunication Union. Its core mission is to help governments, academia and private-sector leaders improve readiness to defend against today's evolving cyber threats.
How is IMPACT faring in this role?
Cyber-attacks have only escalated in volume and sophistication, notes Philip Victor, director of IMPACT's Policy and International Cooperation Centre. But at the same time, nations have improved their capacity to identify and respond to these threats.
"When we first started off operationally in 2009, many countries were still very much in an infant stage [of threat monitoring and response]," says Victor, based at IMPACT's headquarters in Cyberjaya, Malaysia. "But it seems these countries have matured over the past five years. Governments are beginning to see the importance [of cybersecurity], especially with the escalating number of attacks, the frequency of attacks happening."
Targeted attacks are today's top threat, Victor says, and they pose significant risks to critical infrastructures, such as financial institutions, power grids and telecommunications systems. The biggest challenge in responding to these attack: Cooperation among the affected nations and entities.
"When an attack happens, we need cooperation," Victor says. "There are many key stakeholders involved, including computer emergency response teams, ISPs, regulators, judiciary, law enforcement ... [and] the biggest challenge is getting cooperation from all of these various stakeholders."
In an interview with Information Security Media Group about IMPACT and its role in improving cybersecurity in member nations, Victor discusses:
Challenges in improving global incident response;
How IMPACT is helping develop the next generation of cybersecurity leaders;
Ways businesses, government agencies and academic institutions can work with IMPACT to improve the state of cybersecurity.
Victor is director of the Policy and International Cooperation Centre at the International Multilateral Partnership Against Cyber Threats. He is an award-winning cybersecurity advocate with 20 years in the field of information technology, and he has been in the cybersecurity domain for more than a decade. At IMPACT, Victor manages relationships with IMPACT's 149 partner countries and oversees the development and engagement of IMPACT's partnership with the industry, international organizations, academia and governments through the Centre of Policy and International Cooperation. He also oversees IMPACT's services delivery to partner countries via the Centre for Training and Skills Development.