Access Management , Governance & Risk Management , Identity & Access Management
Going Beyond a 'Walled-Garden' Approach
Forcepoint CEO Matthew Moynahan on Why Old Mindsets, New Technologies Are Incompatible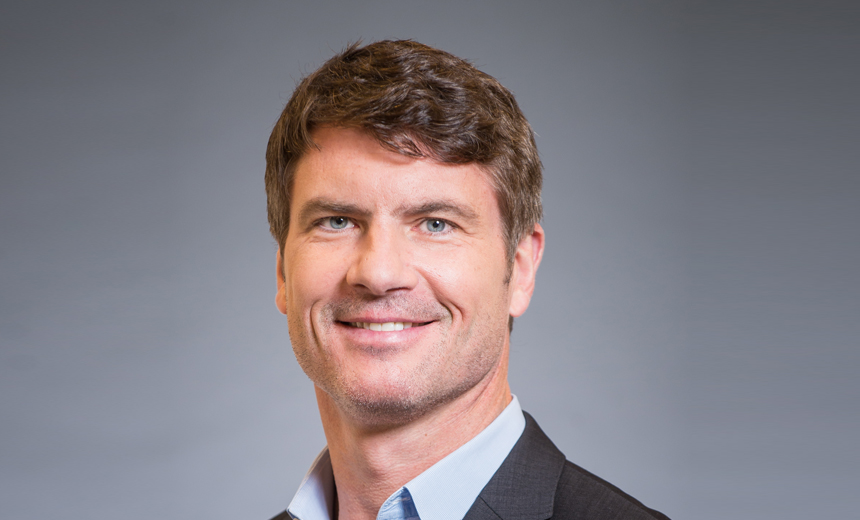 Security technology innovations entering the market are getting attached to an infrastructure that is fundamentally broken and an enforcement model that cannot operate in real time, says Matthew Moynahan, CEO at Forcepoint.
The old infrastructure is a bunch of islands of information, capabilities and products that are stitched together and tied to an enforcement model that operates reactively, he says in an interview with Information Security Media Group.
"There is a mindset issue that exists inside of security, where we try to keep replicating what worked once in the past and apply it to the future. That is not going to work," Moynahan says. "We are trying to put too much control on people and content, when they are meant to be mobile and flow."
For new technologies, such as user behavior analytics, to fulfill their potential, they need to be matched with a new, proactive approach to enforcement, not the reactive, "walled-garden" perimeter-oriented approach that persists, he stresses.
In this audio interview (player link below image), Moynahan shares insights on:
The fundamental challenges facing the security industry;
The promise of new technology innovations;
A strategic approach to move from reactive to proactive security.
Moynahan, CEO of Forcepoint, joined the company in 2016. He has more than 20 years of security, cloud services and technology industry experience, including product development, sales and general management. Before joining Forcepoint, he held a series of senior leadership positions, including president of Arbor Networks; founding president and CEO of Veracode, which was acquired by Computer Associates in 2016; and vice president of Symantec's client and host security and consumer products and solutions divisions.