CISO Trainings , Governance & Risk Management , Training & Security Leadership
'Everyone is a Security Expert'
Blue Coat CIO Birrell on the Challenge and Benefits of Managing In-House Expertise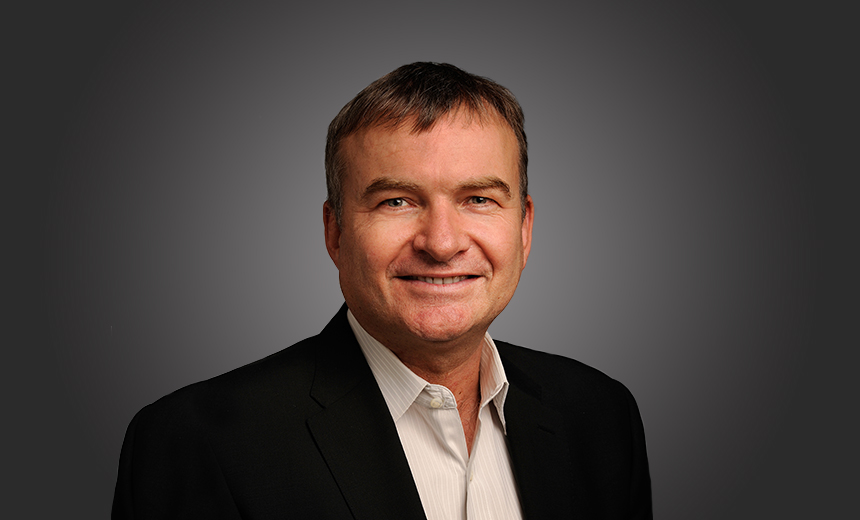 Being the CIO or CISO at a technology enterprise has to be a challenging job. Beyond the external threats and threat actors, you are dealing internally with employees who think they are smarter than you - everyone you deal with is a security expert. But there are perks to this situation, too, according to Chris Birrell, CIO at Blue Coat Systems.
"When you read all the security literature out there, people talk about how social engineering is a problem and people are the weakest chain - I don't have that problem," he says. "The other great things are that I can pick up the phone and talk to half a dozen malware experts around the world."
Of course there is the added advantage of having a really short procurement cycle since security at Blue Coat runs on the internal products, he says. This also means that Birrell has direct access to R&D to get the best support available. Using the company infrastructure as a testbed of products means that he gets the latest updates and products first as well, he says.
As a CIO who also manages security, Birrell's role is unique. He could be called a particularly security-aware CIO, since security is one of his foremost concerns as the technology provider at the organization. This has given Birrell the advantage of being in a position where he translates security to the business, just as he does technology - a role many Asian CIOs are also finding themselves in. (Also see: The New Economics Of Cybersecurity Risk)
How does a CIO reconcile the inherent conflict that exists in having security under technology, while at the same time ensuring that the unique business risks are adequately addressed?
In this exclusive audio interview with ISMG (Link below image), Birrell shares candid insights on what it is like to be in the dual role and how he runs security and technology at Bluecoat like a business. Birrell expands on:
How security is managed at a company full of security experts;
What it is like to sample your own vintage - Using in-house technology;
Some tips on how security practitioners can deal better with the management.
Birrell is CIO at Blue Coat Systems. He has over 25 years of global leadership experience in the technology industry. Prior to joining Blue Coat, he was most recently founder, director and chief systems architect of The Software Grid, providing technology consulting services and software development to global software businesses. Prior to The Software Grid, he was the general manager of technical services at Ventyx (formerly Mincom), where he was responsible for transforming the Managed Services business by restructuring the overall business model, delivery teams and go to market strategy.