Governance & Risk Management , Incident & Breach Response , Privacy
CyberSec Task Force: 'A Significant Move'
DSCI CEO Saravade Believes NASSCOM Task Force Will Change Landscape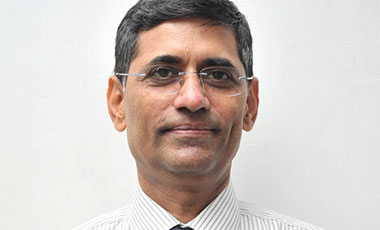 In June of this year, NASSCOM and DSCI jointly launched a taskforce aimed at making India a global hub for cybersecurity solutions. The momentum is said to have sprung from Indian Prime Minister Narendra Modi's address at NASSCOM's 25 anniversary celebrations, where he mentioned that cybersecurity was a topic of concern for every head of state he was meeting. (See: New Cybersecurity Task Force Launched)
Nandkumar Saravade, CEO of DSCI, took up the reins roughly one month after the initiative was announced. He says that the Cybersecurity Task Force is one of DSCI primary focus areas at the moment. (See: Nandkumar Saravade is New CEO of DSCI)
"The Cybersecurity Task Force is an important move for the development of the cybersecurity industry in India," he says. "This will spin off various initiatives which will generate additional capacity into improving research capabilities, improving the skills supply pipeline, improving the ecosystem for start-ups and product companies, and also work with government to improve the policy environment."
This initiative will also help in ensuring that start-up companies are able to get the funding, mentoring, and branding they need, with the help of the industry and government, he believes. An interesting piece of information shared by Saravade, in this exclusive interview with ISMG at DSCI's Niryaat Bhavan headquarters in New Delhi, is around the much quoted figure of 1 million security professionals being needed in India.
Saravade clarifies that this is purely an aspirational number. "The task force has set a target for the cybersecurity industry to account for 10 percent of the IT industry by 2025 - 35-40 billion USD of the overall projection for the IT industry in India of 350-400 billion USD, by a NASSCOM-McKinsey report," he says. The corresponding personnel figure is an extrapolation of the predicted number of IT security professionals who will be involved. (Also see: Cybersecurity: Is India Getting it Right?)
Outlining DSCI's mandate in the task force, Saravade explains that since revenue will be driven through product development and service expansion, the role of IT companies becomes important. DSCI's role will be to provide the domain expertise in security, even as the task force itself is being run under NASSCOM's guidance, he informs.
In this interview, Nandkumar Saravade shares the progress being made on various initiates under his guidance in the past four months since taking office. He also shares some broad goals for the coming year. In addition to the story behind the Cybersecurity Task Force, he also shares insight on:
DSCI mandate under his leadership;
Details around DSCI's standards, framework & certification development;
Ongoing training and capacity-building initiatives.
Saravade presently serves as the CEO at the Data Security Council of India. Until recently, he was an independent security professional and cybercrime expert. Prior to this, he worked stints as director, Citibank India, heading security, investigation and vigilance, and as general manager of the Financial Crime Prevention Group at ICICI Bank. Until 2008, Saravade served with the Indian Police Service, where he was with the Central Bureau of Investigation for seven years. His last assignment in the IPS was director, cybersecurity and compliance at NASSCOM, where he also helped set up NASSCOM's initiative on cybersecurity, Data Security Council of India. (Also See interview with Saravade: India Needs New Laws to Fight Fraud)