3rd Party Risk Management , Application Security , Business Continuity Management / Disaster Recovery
Analysis: The Latest SolarWinds Hack Developments
Also: 'Zero Trust' for Hybrid Cloud; Data Privacy Regulatory Trends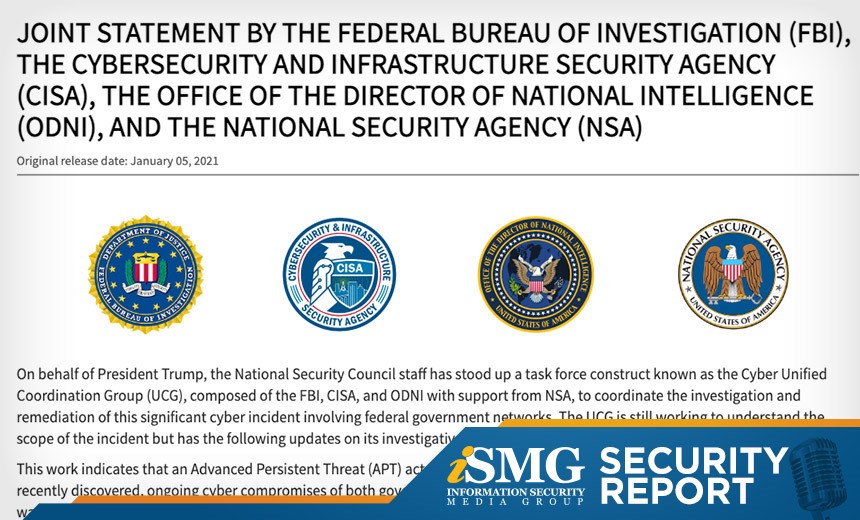 This edition of the ISMG Security Report features an analysis of the very latest information about the SolarWinds hack.
In this report, you'll hear (click on player beneath image to listen):
ISMG's Mathew Schwartz offer an update on the SolarWinds hack investigation;
Forrester's Chase Cunningham provide advice on implementing a "zero trust" approach in a hybrid cloud environment;
Trevor Hughes, president and CEO of International Association of Privacy Professionals, outline key international data privacy regulatory developments for this year.
The ISMG Security Report appears on this and other ISMG websites on Fridays. Don't miss the Dec. 25 and Jan. 1 editions, which respectively discuss supply chain management after the SolarWinds hack and cybersecurity leadership lessons.
Theme music for the ISMG Security Report is by Ithaca Audio under a Creative Commons license.