Events , Infosecurity Europe Conference
InfoSec Europe 2019 Compendium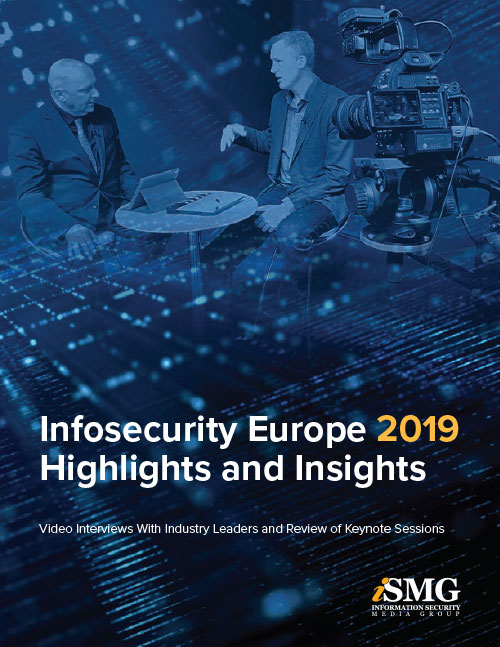 Welcome to ISMG's compendium devoted to the hottest topics and most compelling speakers from Europe's premier cybersecurity event. Spanning insider threats and nonstop data breaches, to the latest business-efforts to arrest fraud, malicious insiders and advanced hack attacks, and much more, we have you covered.
See Also: New Approaches to Solving the Cybersecurity Talent Shortage
As a media sponsor of Infosecurity Europe 2019, ISMG was at the center of the dialogue both at and around the event.
Once again, we returned to the Infosecurity Europe show floor with an open studio amidst the exhibitors and myriad attendees. Sitting down with dozens of the industry's leading vendors, practitioners and influencers, we gathered expert insight into the cybersecurity topics and strategies that matter most today.
All told, we conducted more than 40 exclusive video interviews with a selection of the industry's top thought leaders, including CEOs, CISOs, analysts, researchers and educators.
Conference keynote speaker Troy Hunt, founder of the Have I Been Pwned? service, analyzed for us the nonstop rise of data breaches. Distinguished security researchers – including Raj Samani, Chester Wisniewski and Tod Beardsley – detailed the latest threats and how business must respond. Other leading technology thinkers shared the latest on business adoption of machine learning and artificial intelligence, the quest to block privileged account takeovers and phishing attacks, techniques for securing supply chains, and among many other topics, digital transformation, automation, DevSecOps as well as the growing use of red teams and bug bounties.
As the preeminent cybersecurity conference in the region, Infosecurity Europe again cemented its reputation as being the place where those in Europe and the United Kingdom come to talk cybersecurity. Dive into the pages that follow for highlights from the discussion.
Download Compendium