Industry News: Sophos Updates Mobile Control
Roundup of News from Security Solutions Providers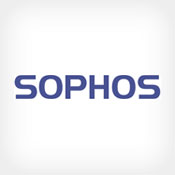 Sophos announces Sophos Mobile Control 4.0, an enterprise mobile management solution that includes individual file encryption, integrated anti-virus and Web filtering. The solution provides an approach for small and mid-market organizations to manage and secure mobile devices. It's designed to help IT professionals implement BYOD policies, the company says. SMC supports iOS, Android and Windows Phone 8 devices.
See Also: Discover the Essentials of Third-Party Cyber Risk Management
With Mobile Content Management for iOS devices, SMC offers file-level encryption, which gates access to each file. SMC also delivers security against malware and malicious web sites for Android devices.
For more information, visit Sophos.
F5 Networks Acquires Defense.Net
F5 Networks has acquired Defense.Net Inc. a provider of cloud-based security services for protecting data centers and Internet applications from distributed-denial-of-service attacks. The technologies and operational experience shared between the two companies will expand F5's portfolio of security solutions for defense against DDoS attacks on networks, data centers and applications.
Defense.Net's cloud service is complementary to F5's on-premises DDoS protection capabilities, and the hybrid solution is engineered to absorb the full threat spectrum of DDoS attacks.
For more information, visit F5 Networks.
Microsoft Ventures Opens Cybersecurity Accelerator
Microsoft Ventures, Microsoft's startup investment arm, opens its first accelerator, in Israel, dedicated solely to companies in the cybersecurity arena. The four-month program will provide startups with tools to succeed in business, from mentorship to help with development to marketing expertise.
Companies that complete the program will have an opportunity to get $1 million in funding from Jerusalem Ventures Partners, which has partnered with Microsoft Ventures on the project.
For more information, visit Microsoft Ventures.
Authentify Expands Biometric Support
Authentify Inc. is expanding biometric support to the Samsung Galaxy S5 fingerprint reader. Having deployed speech recognition applications since 2001 and voice biometrics since 2004, Authentify is now moving to the fingerprint reader on the S5.
The Samsung Galaxy S5 fingerprint reader will be supported in release 3.5 of the Authentify xFA platform. The underlying authentication in xFA employs public key infrastructure digital certificates, on top of which voice print, fingerprint, PIN and pattern recognition may be layered.
For more information, visit Authentify.