Industry News: FireEye Offers Enhanced Email Threat Analysis Capabilities
Roundup of News from Security Solutions Providers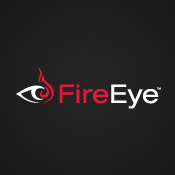 FireEye, Inc announces the rollout of FireEye OS 7.1, an update to the FireEye OS. The new update offers more scalable management capabilities to the CM series, IPv6 network security support to the NX series, and enhanced email threat analysis capabilities to the EX series. OS 7.1 will be available by the end of February.
See Also: 2023 Human Factor Report
With the update, organizations can scale central management to deployments of hundreds of FireEye appliances, as well as automate enterprise-wide alert notifications and responses using new Web services APIs. The new version also introduces security enhancements across the board, including dynamic scanning of URLs sent via email that link to malicious files. OS 7.1 further enhances the FireEye solution toward the goal of protecting enterprises' most critical assets from advanced malware and targeted attacks.
For more information, please visit FireEye, Inc.
Arbor Releases Global Security Report
Arbor Networks has released its 9th annual Worldwide Infrastructure Security Report, which finds that in 2013, there was a significant increase in Advanced Persistent Threats. Additionally, the report finds that DDoS attacks against mobile networks more than doubled.
The report provides insight on the global cyber threat landscape, identifying key attack trends and the techniques to detect and mitigate them. Among the report's additional findings: Application-layer attacks have become ubiquitous; data centers are high frequency and impact targets; and DNS remains highly vulnerable.
For more information on the report, please visit Arbor Networks.
HID Global: Top Trends
HID Global has released its projections for top trends that will have the most impact on the secure identity industry in 2014. The predictions include a diverse range of solutions and technologies, including advances in physical and logical access control, secure issuance, identity assurance, visitor management, electronic ID, and secure asset tracking.
HID Global's CTO Selva Selvaratnam also expects a decline in the use of passwords for securing resources, as organizations extend strong authentication across their IT infrastructure. That will also account for the acceleration of access control convergence that will drive a more seamless user experience when securing doors, data and the cloud.
For more information, please visit HID Global.
TITUS Awarded Canadian Contract
TITUS has been awarded the Government of Canada contract for Enterprise Email Message Classification Software Solution. The company's solutions are already used in a number of the Canadian government departments, such as the Treasury Board, Department of Finance, Public Safety Canada and the Department of National Defense. The software ensures that all Microsoft Outlook emails are classified before they are sent, and allows users to customize the markings of emails, like data sensitivity or to which department it should be delivered.
For more information, please visit TITUS.
ACI Worldwide Announced Prognosis 10
ACI Worldwide and Integrated Research announce the availability of Prognosis 10 for Payments. Developed by Integrated Research, Prognosis 10 powers ACI Payments Service Management to deliver completely integrated performance management for ACI payments and fraud management environments. Designed to support the needs of issuers, processors, and retailers, Prognosis 10 is cloud-enabled for the next generation of payment service management. The solution provides new options for in-depth monitoring and analysis of transactions. Other capabilities include mobile access, historical reporting and real-time business and analytics.
For more information, please visit ACI Worldwide.
To submit a press release for consideration in the weekly industry news roundup, please contact Megan Goldschmidt, Associate Editor, at mgoldschmidt@ismgcorp.com.