Governance & Risk Management , Privacy
India's Cyber Tribunal Seeks New Chair
Increase in Fraud Case Load Spurs Government Action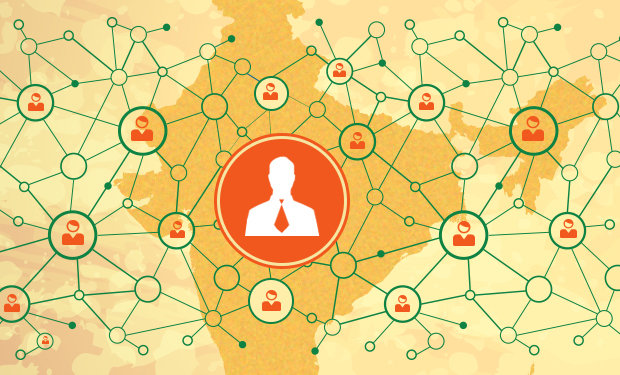 Ever since Justice Rajesh Tandon, former chairperson of the Cyber Appellate Tribunal, attained retirement in June 2011, the government of India's Ministry of Communications and Information Technology has not appointed a replacement. However, in a new development, the Department of Electronics and Information Technology has now advertised on its website for candidates to fill the post. Cyberlaw experts believe that the increase in fraud, grievances, long-pending cases and distressed citizens has fueled the move.
See Also: Live Webinar | Breaking Down Security Challenges so Your Day Doesn't Start at 3pm
"It is a good decision as there are several cases awaiting final hearing and verdict," a senior member of the Cyber Appellate Tribunal, who requested anonymity, tells Information Security Media Group. "Every appeal referred to CAT is being adjourned as the tribunal is unable to pass any verdict because the bench is not complete to take up the case."
Bengaluru-based cyberlaw expert, Naavi Vijayashankar, founder of Naavi.org and director of Cyber Law College and Ujvala Consultants Pvt. Ltd, believes a non-functional CAT means there is no cyber judiciary in the country - a serious void in human rights protection.
"Several cybercrime victims have been awaiting justice since June 30, 2011," Naavi says. "The appointment is long overdue."
Factors Behind the Need
To recap, the Information Technology Act, 2000 was enacted to provide legal recognition for transactions carried out by electronic data interchange and other means of electronic communication. As per Section 48 of Chapter X of the IT Act, the central government established the Cyber Regulations Appellate Tribunal in New Delhi.
The IT Act, 2000 was further amended by The Information Technology (Amendment) Act, 2008, which renamed the tribunal as the Cyber Appellate Tribunal. Section 49 of the amendment says the Cyber Appellate Tribunal consists of a chairperson and such number of other members as the central government may, by notification in the Official Gazette, appoint.
Experts believe the only reason for the lack of a chairperson at CAT is the government's perceived lackadaisical approach to addressing public concerns about cybercrime.
Without a fully functioning CAT, citizens have had to appeal their grievances to the High Court or Supreme Court.
The senior member at CAT, who asked to be unnamed, says that awareness about cyberlaw is low among most government officials, hence the lack of urgency. However, the number of appeals is growing: CAT receives over 50 appeals per month on an average, primarily related to online banking fraud.
Delhi-based Pavan Duggal, Supreme Court advocate and president of Cyberlaws.Net, says a non-functional CAT has had a direct detrimental impact on administration of justice.
"Some [cases] have gone to the High Court in the exercise of its supervisory jurisdiction under Article 227 of the Constitution of India," he says. "However, this leads to depletion of one additional legal platform for redressal."
Filling the Post
Many experts argue that the challenge in filling the post has been a lack of political will and inconsistency in the decision-making process.
Prashant Mali, Mumbai-based cyberlaw expert and president of Cyber Law Consulting, says multiple bodies involved in the selection process of a chairperson contributed to the delay. "DeitY calls for candidates; the judiciary is involved in shortlisting them," he says. "The change of law ministers also affects the process."
Duggal doesn't see any challenge in getting the post filled, as the eligibility criteria are quite straight forward and talent is available. But he agrees there's a lack of political will.
Naavi believes there has been a huge opportunity to select a suitable person for the post, but it did not happen because of vested interests of some groups who did not approve. "This projects a lack of importance for a 'Cyber Law Eco System,' which is very critical if the government intends to fulfil Modi's 'Digital India' vision," he says.
Expectations for the Role
Experts have high expectations for the role and CAT as an institution in ushering in an efficient judicial process.
Naavi hopes that the news chairperson will not convert CAT into another civil court owing to delays and adjournments. Rather, CAT should pronounce verdicts speedily, he contends.
Experts argue that it is essential for CAT to adopt a very proactive approach in interpreting the existing provisions of Indian cyberlaw. Duggal says: "There is much ambiguity in Indian cyberlaw; the CAT must come up with proactive legal interpretation of existing legal provisions in such a manner that these become topical and relevant in today's context."
Given CAT's massive powers, it can actually fulfill the role of acting as a fertile ground for evolution and furthering development of cyberlaw jurisprudence. This can be achieved with innovative and imaginative interpretation of the provisions of law in various customized scenarios.
Mali believes that citizen awareness about cyberlaws and speedy disposal of cases is paramount.
"Every state needs a CAT; at least five states leading in cybercrime need it immediately," Mali says. "While CAT has no mandate to amend cyberlaw, it definitely can pass certain orders in the appellate matter which can act as case laws for cyber jurisprudence."