Advanced SOC Operations / CSOC , Critical Infrastructure Security , Cyberwarfare / Nation-State Attacks
India Tests Anti-Satellite Missile
Move Seen as Enhancing Cyber Defense Efforts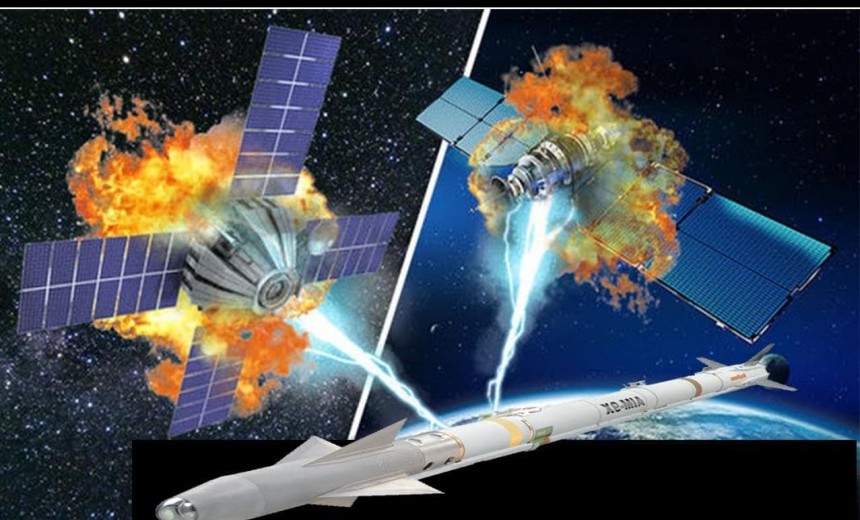 India's successful test that involved destroying a satellite using a missile is a significant advance in enhancing its defenses against spying and cyberattacks, security experts say.
See Also: Live Panel | Zero Trusts Given- Harnessing the Value of the Strategy
The only other nations that apparently have completed such a test are the U.S., Russia and China.
"India has shot down a low-orbit satellite," Prime Minister Narendra Modi announced in an address to the nation. The feat was accomplished using an anti-satellite missile developed completely indigenously, he said. "I congratulate all the scientists of the DRDO," Modi said, referring to India's Defense Research and Development Organization.
"In case the enemy militarizes the space, we have the capability to protect ourselves from the attacks. It's a huge achievement in the space-defense sector," he said.
Dubbing this 'Mission Shakti," Modi added: "We have to be prepared to face the future and empower ourselves and feel safe." Shakti means power in Sanskrit.
#MissionShakti was a highly complex one, conducted at extremely high speed with remarkable precision. It shows the remarkable dexterity of India's outstanding scientists and the success of our space programme.

— Chowkidar Narendra Modi (@narendramodi) March 27, 2019
Defensive Measure
The prime minister stressed that India's space power was not a threat to other countries but was defensive in character.
"A-SAT missiles will give new strength to India's space program. I assure the international community that our capability won't be used against anyone but is purely India's defense initiative for its security, Modi said. "We are against an arms race in space."
A-SAT weapons are designed to destroy satellites for strategic defense purposes. Although the weapons haven't been used in any war, the U.S., Russia and China have used this technology to showcase their defense might by destroying their own live satellites.
Congratulations to @DRDO_India & @isro scientists on the success of 'Mission Shakti'. The success of this mission will help in strengthening India's defense capabilities. We are proud that our Space & Defence prog has touched unprecedented heights with this glorious achievement.

— Chowkidar Rajnath Singh (@rajnathsingh) March 27, 2019
"Space is being turned into a battlefront, making counter-space capabilities critical. In this light, India's successful 'kill' with an A-SAT weapon is significant," Brahma Chellaney, a security expert at New Delhi's Center of Policy Research, told Reuters.
The ministry of defense earlier this year had said that "the defense sector has become more prone to cyberattacks, and the ministry's top priority is safeguarding India's cyberspace."
Alok Gupta, founder and managing director at Pyramid Cybersecurity and Forensics, says the government has also been considering creating security orchestration centers, which are an amalgamation of SIEM, application security and database security.
"Rather than having a knee-jerk reaction to a zero-day attack or a nation-state attack, it is good to see the government taking proactive steps in the space to defend itself against spying," Gupta says.
Nirmala Sitharaman, the minister of defense who recently inaugurated a cybersecurity framework workshop, said: "The defense sector has become more prone to cyberattacks. The ministry's top priority is safeguarding India's cyberspace. It's necessary for India's workforce in all establishments to fall in line with India's goal to become a dominant force in cyberspace."
Meanwhile, there are other encouraging signs regarding India's efforts to defend against cyberattacks, including building artificial intelligence capabilities to detect threats. Also, state governments are collaborating with other nations in information sharing and technology transfer.
The announcement of the successful A-SAT test comes ahead of a national election in which Modi is seeking a second term in office. Voting starts on April 11 and will last nearly six weeks, with close to 900 million Indians eligible to vote in the world's largest election.