Cybereason Taps SoftBank's Eric Gan to Replace CEO Lior Div
$100M SoftBank Cash Infusion Coincides With First-Ever CEO Change at Cybereason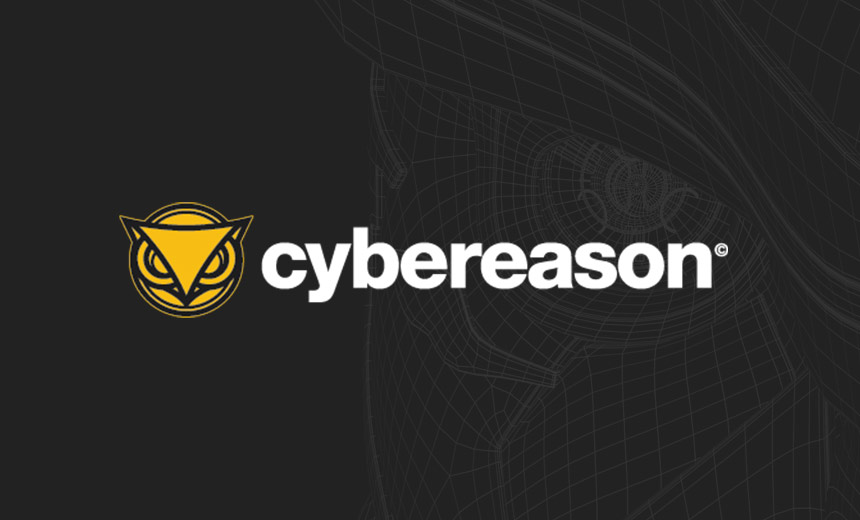 For the first time in its 11-year history, endpoint security vendor Cybereason will have a new leader.
See Also: EMA Zero Trust Networking Research Summary
Upon receiving a $100 million cash infusion from SoftBank Corp., the Boston-based firm announced that longtime SoftBank executive Eric Gan will take over as CEO to replace co-founder Lior Div. The move comes just five months after Cybereason laid off 200 employees, or 17% of its staff. Div, who has been Cybereason's CEO since co-founding the company in 2012, will continue to serve as an adviser (see: Cybereason Lays Off Another 200 Workers Amid Report of Sale).
"Today marks a bittersweet milestone for me," Div wrote in an email to Cybereason employees Monday. "As an entrepreneur and technologist, I am ready to start my next chapter."
Gan's appointment as CEO is subject to confirmation by the company's board and pending customary regulatory approvals. Cybereason has long been backed by Japanese conglomerate SoftBank, which led the company's Series C, D and E funding rounds in 2015, 2017 and 2019, respectively, raising a total of $359 million. With the latest $100 million investment, Cybereason has raised $850 million in nine rounds of funding (see: CEO Lior Div on Cybereason's 'Massive Investment' Around XDR).
Doubling Down on Japan
The investment values Cybereason at roughly $3 billion and will make SoftBank the company's leading shareholder, Calcalist reported Monday. Cybereason said that SoftBank is now its largest shareholder but declined to comment on its valuation. The firm notched a $3.3 billion valuation in 2021 after raising $325 million from Google Cloud and former U.S. Treasury Secretary Steve Mnuchin's private equity firm.
Gan began working with Cybereason in conjunction with SoftBank's initial investment in 2015. For years, he has led SoftBank's business development unit, which formed alliances with overseas companies and sought expansion opportunities in China and India. Gan previously co-founded Japanese mobile telecommunications company eAccess, and prior to that, he served as a telecom analyst for Goldman Sachs Japan.
"Today marks a bittersweet milestone for me. As an entrepreneur and technologist, I am ready to start my next chapter."
– Lior Div, co-founder and outgoing CEO, Cybereason
Cybereason has 35% market share in Japan and generates half of its revenue outside the United States, Div told Forbes in November 2021. SoftBank is based in Japan. Gan wasn't immediately available for additional comment.
"I have watched Cybereason grow from its earliest stages to a leader in the cyber industry," Gan said in a statement. "I look forward to supporting Cybereason's next stage of global growth and scale."
'One of the Biggest and Most Hard Decisions'
The leadership change follows a tumultuous past year for Cybereason, which laid off approximately 10% of its workforce - or roughly 100 employees - in June before conducting a second, larger round of staff cuts in October. Just last month, longtime Chief Security Officer Sam Curry left to become Zscaler's CISO. Cybereason's headcount has fallen by 38% since April 2022, and the firm's sales force has shrunk by 56% (see: Cybereason Lays Off 10% of Staff Months After Raising $325M).
"That was probably one of the biggest and most hard decisions that I've needed to make as a founder as CEO," Div told Information Security Media Group in an interview published in January. "We had to respond and be responsible - not just to our employees, but also to our partners and customers - to remain a very strong, independent company for many, many years to come."
A Cybereason spokesperson told Information Security Media Group that the CEO change isn't related to the company's restructuring. The spokesperson said Gan and Div have a long history together, and that Div chose Gan to succeed him as CEO.
Cybereason in January 2022 confidentially filed for a U.S. initial public offering that would have valued it at more than $5 billion, Reuters reported that Cybereason had abandoned its IPO plans altogether and hired JPMorgan Chase to find a buyer for the company, putting the firm's valuation at $2.5 billion. Div pushed back on the report by The Information (see: Why Cybereason Went From IPO Candidate to Seeking a Buyer).
"While I generally refrain from commenting on market rumors, I am making an exception in this case to provide our employees, customers and partners with absolute assurances," Div wrote in October. He said then that Cybereason is "not looking to sell the business" and that the layoffs will position the company "as a financially resilient, stand-alone market leader."
Customer Adoption Lags Analyst Accolades
Cybereason was not one of the world's 10 largest endpoint security vendors between June 2021 and June 2022, meaning the company's market share sat below 2.8%, according to IDC. The company was the 15th-biggest endpoint security vendor globally in 2021 and had revenue of $181.4 million, up 45.4% from $124.8 million in 2020, IDC found. Cybereason had 1.6% market share in 2020 and 1.8% share in 2021.
Despite the company's relatively small market footprint, industry analysts think highly of Cybereason's endpoint security capabilities. Cybereason leapfrogged from the visionaries to the leaders quadrant in last month's Gartner Magic Quadrant for Endpoint Protection thanks to dramatic improvements in execution ability, where the company jumped from 12th place last year to fourth this year (see: Microsoft, CrowdStrike Lead Endpoint Protection Gartner MQ).
A larger percentage of Cybereason customers are licensing the company's technology as a managed service than any of its peers, and Cybereason has benefited from investments in the government vertical and a security operations partnership with Google, Gartner Vice President and Analyst Peter Firstbrook told ISMG last month.
Div posted Monday on LinkedIn that he is "thrilled to be embarking on a new venture," and added, "Stay tuned!"
He wrote in his email to the employees, "Being a co-founder and the CEO of this company has been an incredible gift, allowing me to meet so many people worldwide, creating ever-lasting friendships and providing first-hand help to thousands of customers."