Cyberattack Shutters Energy Department Lab
No Classified Information Was Compromised, Report Says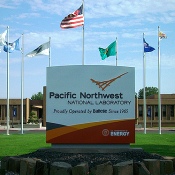 A sophisticated cyberattack has shut down Internet and e-mail services at the Pacific Northwest National Laboratory, an Energy Department facility that conducts IT security research.

An Energy Department spokesman was unavailable for comment, but a posting on Twitter by the lab Wednesday stated: "A sophisticated cyberattack has shut down Internet and e-mail at PNNL. Full access will be restored once we can repel further attacks."

As of midmorning Friday EDT, the Pacific Northwest website remained down.

According to the Department of Homeland Security's Daily Open Source Infrastructure Report, citing local media, Pacific Northwest shuttered its website and blocked incoming e-mail after discovering on July 1 that it was targeted in a highly sophisticated cyberattack.

The report said no classified information was compromised. The lab's website was backed up. Its external e-mail service was not scheduled to be restored until the lab staff fully diagnosed what occurred and added any needed security patch, the DHS report said.

The DHS report cites a Pacific Northwest spokesman as saying the lab's external computer network averages 4 million unauthorized access attempts each day.

In a 2009 interview, Deborah Frincke, who then led Pacific Northwest's IT security research and development efforts, described the four R&D areas being conducted at the Richland, Wash., labs (see 4 Key Areas of Cybersecurity R&D).