Cloud Security , Governance & Risk Management , SASE
Cradlepoint Buys Ericom to Fuel Cloud Defense in 5G Settings
Deal Will Give Cradlepoint Robust Portfolio Across SD-WAN and Security Service Edge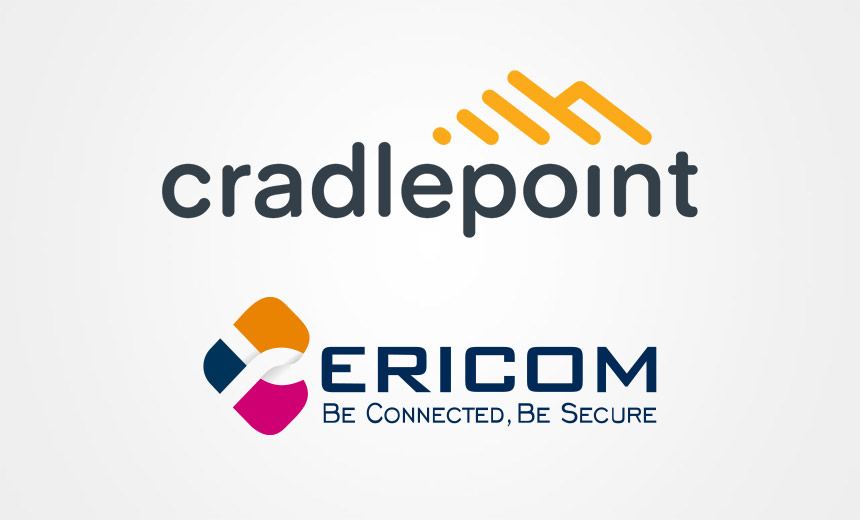 Cradlepoint has purchased seasoned Israeli security veteran Ericom Software to bring SASE, zero trust and cloud security to hybrid 5G and wireline environments.
See Also: OnDemand | Using Machine Learning and Hyperscaled Cloud to Deliver Zero Trust
The Boise, Idaho-based wireless WAN vendor said its acquisition of Tel Aviv-based Ericom will expand Cradlepoint's mobile-capable and router-integrated SASE and zero trust technology portfolio to cover fixed-site, remote worker, in-vehicle and IoT use cases. Cradlepoint said the Ericom transaction will be a key part of its strategy to build a full-stack enterprise security service optimized for 5G.
"The combination of Cradlepoint's expertise in enterprise networking and Ericom's innovative SSE and zero trust security solutions will create a powerful capability," Ericom CEO David Canellos said in a statement. "The acquisition enhances our ability to meet the cybersecurity needs of global enterprises as they accelerate their rapid adoption of 5G technologies."
Terms of the acquisition weren't disclosed. Cradlepoint was acquired by publicly traded Swedish networking and telecommunications company Ericsson in November 2020 for $1 billion. Ericsson's stock was up $0.005 - or 0.09% - to $5.80 per share in trading Tuesday.
3 Decades of Bootstrapped Growth
Founded in 1993, Ericom Software employs 111 people and, unlike other cybersecurity vendors, the company hasn't taken any outside funding, LinkedIn and Crunchbase found. Canellos began as CEO in early 2019 after leading Symantec's global service providers business for 2.5 years. Chase "Dr. Zero Trust" Cunningham has served as Ericom's chief strategy officer since early 2021. Cunningham, who previously served as a Forrester principal analyst on zero trust and chief of cryptologic technologies at the National Security Agency, was quick to point out the company's recent growth trajectory.
"Y'all beat the #cyber #industry standard and 'ate what you killed' and grew the company exponentially in a few years," Cunningham, an Information Security Media Group contributor, wrote on LinkedIn. "No new hires, no outside funding, all #hustle and #execution."
Cradlepoint said its SD-WAN and security strategy is based on the belief that enterprises will not deploy products from multiple vendors to address wireless and wireline network infrastructures. Therefore, the company's SASE and zero trust offering will interoperate with its SD-WAN platform. Cradlepoint has more than 10,000 SD-WAN customers, and its market operations are focused on North America, Gartner said.
"We can now deliver a comprehensive SD-WAN and SASE solution for wireless WAN and private cellular networking, leveraging 5G while addressing the wireline needs of enterprise customers," Cradlepoint CEO George Mulhern said in a statement.
How Ericom's SASE, Cradlepoint's SD-WAN Tools Stack Up
Ericom historically focused on remote access and web security before debuting a full SASE platform in 2022 targeted at midsize enterprises and small businesses, KuppingerCole Director of Cybersecurity Research John Tolbert wrote in February. The company's SASE offering now includes SD-WAN, firewall, network access, data loss prevention and basic access management with multifactor authentication (see: Palo Alto, Versa, Cisco Lead First-Ever SASE Tech Evaluation).
KuppingerCole rated Ericom ninth out of the 10 SASE integration suites it evaluated, ahead of only Open Systems. Tolbert praised Ericom for its virtual meeting isolation, remote browser isolation technologies, data loss prevention enforcement functions and high availability. But he said Ericom lacks traffic acceleration, has limited DLP and cloud access security broker tools and doesn't support sandboxing or network segmentation.
"Y'all beat the #cyber #industry standard and 'ate what you killed' and grew the company exponentially in a few years."
– Chase Cunningham, chief strategy officer, Ericom Software
Cradlepoint, meanwhile, was rated by Gartner as a niche player in its 2022 SD-WAN Magic Quadrant, putting it behind vendors Fortinet, VMware and Cisco. Cradlepoint concentrates on wireless WAN use cases in verticals such as retail, transportation and public safety, and Gartner expects the company to make future investments in application performance over 5G and user-identity-based security (see: Fortinet, VMware, Cisco Drive SD-WAN Gartner Magic Quadrant).
Gartner said Cradlepoint has good adoption in traditional cellular wireless verticals, a focused marketing strategy to reach end buyers with a specific target profile and a high customer experience score. But Gartner chided Cradlepoint for having little SD-WAN market visibility, being slow to support turnkey connectivity to cloud providers and not aligning with firms that don't require cellular wireless to drive WAN.
This is the second acquisition since March focused on delivering single-vendor SASE, and it comes a month after Hewlett Packard Enterprise bought security service edge startup Axis Security. The Houston-based technology giant will combine the cloud, web and data security technology acquired from Axis with the SD-WAN tool it purchased from Silver Peak in 2020 for $925 million to deliver a unified SASE platform.