CNN Social Media Accounts Hacked
Syrian Electronic Army Claims Responsibility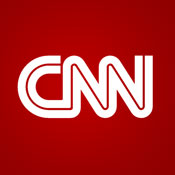 Certain CNN social media accounts and blogs were compromised on Thursday, with the Syrian Electronic Army claiming responsibility.
See Also: Live Webinar | How To Meet Your Zero Trust Goals Through Advanced Endpoint Strategies
The hacktivist group apparently supports Syrian President Bashar al-Assad and targets political and media sites it believes are biased against the Syrian government.
The compromised accounts included CNN's main Facebook account, CNN Politics' Facebook account and the Twitter pages for CNN and CNN's Security Clearance, according to the media company. Blogs for Political Ticker, The Lead, Security Clearance, The Situation Room and Crossfire were also hacked, CNN says.
After learning of the compromise, the accounts were secured and posts added by the hackers were deleted.
"Long live #Syria via @Official_SEA16 #SEA," was one of the tweets sent out.
The Syrian Electronic Army acknowledged the hack on its Twitter account. "Tonight, the #SEA decided to retaliate against #CNN's viciously lying reporting aimed at prolonging the suffering in #Syria," the tweet said.
Recently, the hacktivist group claimed to have compromised the official Microsoft blog, a little over a week after the collective breached the Twitter account of the Microsoft-owned voice-over-IP service Skype (see: Microsoft Hit With Second Hack).