Cybercrime , Fraud Management & Cybercrime , Standards, Regulations & Compliance
CEO Charged for Selling Fake Cisco Networking Equipment
19 Companies, 15 Amazon Storefronts and 10 eBay Storefronts Involved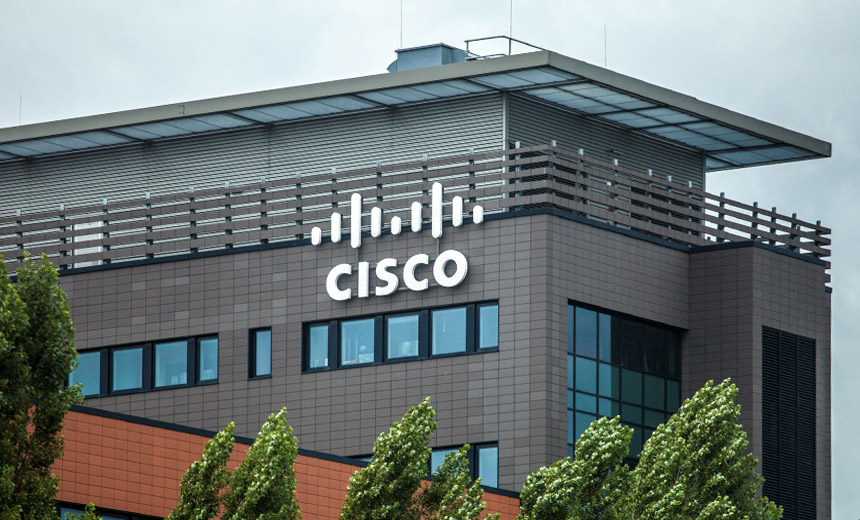 A federal grand jury indicted a 38-year-old Florida man for allegedly selling more than $1 billion worth of counterfeit Cisco network equipment to customers worldwide, including hospitals, schools, government agencies and the military.*
See Also: OnDemand | Understanding Human Behavior: Tackling Retail's ATO & Fraud Prevention Challenge
Onur Aksoy, aka Ron Aksoy, aka Dave Durden, allegedly orchestrated a massive and fraudulent operation to traffic in counterfeit goods from at least as early as August 2013 through to 2022, according to the U.S. Department of Justice.
During this period, Aksoy, using China and Hong Kong-based suppliers, imported counterfeit, low-quality computer networking devices made to appear as if they were manufactured by Cisco.
The low-quality computer networking devices are made to appear as "new and genuine devices manufactured by Cisco and to resell those devices in the United States and around the world, falsely representing those devices to buyers as new and genuine Cisco products," according to his indictment document.
Aksoy is charged with one count of conspiracy to traffic in counterfeit goods and to commit mail and wire fraud, three counts of mail fraud, four counts of wire fraud, and three counts of trafficking in counterfeit goods.
The indictment says that Aksoy was charged by a criminal complaint filed in New Jersey on June 29 and was arrested in Miami the same day.
A spokesperson for Cisco was not immediately available to comment on this development.
Operation Details
Aksoy allegedly ran at least 19 companies formed in New Jersey and Florida as well as at least 15 Amazon storefronts, at least 10 eBay storefronts and multiple other entities collectively called the "Pro Network Entities."
Pro Network Entities imported thousands of fraudulent and counterfeit Cisco networking devices from China and Hong Kong, modified by the Chinese counterfeiters to appear to be genuine versions of new, enhanced and more expensive Cisco devices. It then "resold them to customers in the United States and overseas, falsely representing the products as new and genuine. The operation allegedly generated over $100 million in revenue, and Aksoy received millions of dollars for his personal gain," the Justice Department says.
"The Chinese counterfeiters often added pirated Cisco software and unauthorized, low-quality, or unreliable components - including components to circumvent technological measures added by Cisco to the software to check for software license compliance and to authenticate the hardware," according to the indictment.
The fraudsters also made sure that these products appeared to be new, genuine, high-quality and factory-sealed by applying counterfeited Cisco labels, stickers, boxes, documentation, packaging and other materials.
Products Failed
The U.S Justice Department says that the fraudulent and counterfeit products sold by the Pro Network Entities suffered from numerous performance, functionality and safety problems.
"Often, they would simply fail or otherwise malfunction, causing significant damage to their users' networks and operations - in some cases, costing users tens of thousands of dollars. Customers of Aksoy's fraudulent and counterfeit devices included hospitals, schools, government agencies, and the military," the Justice Department says.
According to the indictment, between 2014 and 2022, Customs and Border Protection authorities seized approximately 180 shipments of counterfeit Cisco devices being shipped to the Pro Network Entities from China and Hong Kong.
The indictment alleges that Aksoy submitted official paperwork to the authorities under the name of "Dave Durden," an identity that he used to communicate with Chinese co-conspirators.
"To try to avoid CBP scrutiny, Chinese co-conspirators allegedly broke the shipments up into smaller parcels and shipped them on different days, and Aksoy used at least two fake delivery addresses in Ohio. After CBP seized a shipment of counterfeit Cisco products to Aksoy and the Pro Network Entities and sent a seizure notice, Aksoy allegedly often continued to order counterfeit Cisco products from the same supplier," the DOJ alleges.
The indictment also alleges that between 2014 and 2019, Cisco sent seven letters to Aksoy asking him "to cease and desist his trafficking of counterfeit goods."
"Aksoy allegedly responded to at least two of these letters by causing his attorney to provide Cisco with forged documents. In July 2021, agents executed a search warrant at Aksoy's warehouse and seized 1,156 counterfeit Cisco devices with a retail value of over $7 million," the DOJ says.
*Correction, July 10, 2022 00:04 UTC: Makes clear that Aksoy has been indicted by a grand jury.