Governance & Risk Management , Next-Generation Technologies & Secure Development
Building a 'Make in India' Company
Cyberoam's Patel on Creating a Strategy for Success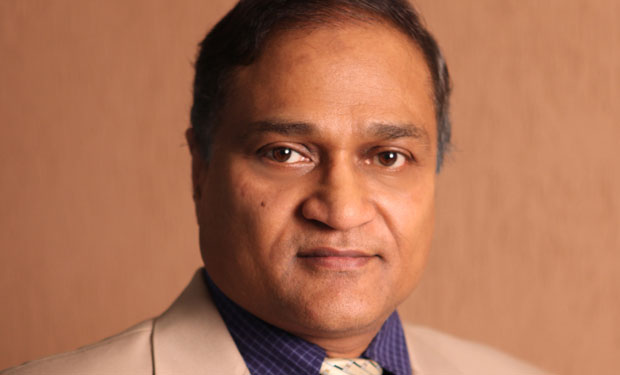 Hemal Patel is the founder of Ahmedabad-based-Cyberoam Technologies, a network security appliances provider of next-generation firewalls and unified threat management appliances. He built this "Make in India" product company, which was acquired by UK-based Sophos about a year ago.
See Also: Live Webinar | Breaking Down Security Challenges so Your Day Doesn't Start at 3pm
Having built a successful "Make in India" security enterprise, Patel now advises Indian start-ups, saying that alongside a passion to build a home-grown security product/solution, there's a critical need to make the right investments at the right time, with the right knowledge to innovate a solution.
"Success for a 'Make in India' product company depends on identifying enterprise priorities and fast-changing security requirements, adapting to change and tweaking innovation models based on need," says Patel, now a senior vice president at Sophos. "Products must meet international standards, supported by knowledgeable resources and an efficient supply chain mechanism."
In this interview with Information Security Media Group, Patel shares challenges that home-grown security product companies face and efforts required to make a distinction.
Patel also discusses:
Challenges in seeking talent;
Additional effort needed to defy competition from large multinational companies;
Mandatory innovations/investments.
Patel, CEO and founder of Ahmedabad-based Cyberoam, and senior vice president at Sophos, built a successful product company in network security with UTM and next-generation firewall solutions that was acquired by Sophos, a U.K.-based computer security software and hardware vendor. Patel's strategic direction of maintaining a low-cost based Indian operation and capturing global market share enabled it to grow 100 percent.
'Make in India' Challenges
Geetha Nandikotkur: You've been successful in building a "Make in India" organization and escalated it to a global one. Elaborate on your journey and challenges.
Hemal Patel: I believed in one thing: not all successful technology product innovation happens in the Silicon Valley. It can happen anywhere with the right drive and vision.
To do a recap: it was early 2000, a time when enterprises experienced the impact of a huge shift, with dot.com companies tasting success; led by information and communication technology forces, they needed to see security and performance of their networks as a business imperative. Any start-up must understand customer psychology to make the business model sustainable and profitable. We set up the business in Ahmedabad, where talent was available, attrition low, real estate not very expensive for product development and innovation. We decided consciously to tap the Middle East and Africa, to build confidence in selling home-grown security products.
However, the challenge for start-ups is investment. For the first five years, it's very tough to attract investment. Perceptions about the product and company matter so much. Also, it depends on the sector you cater to. The dilemma is about deciding which market to choose, enterprise or small and medium business? Getting resources is a challenge; most raw talent is absorbed by IT services companies. Companies like ours must create and breed talent by associating with engineering colleges, like most companies and institutions abroad do, as they devise a strategy to develop a talent pool by imparting necessary training and skills and certification by partnering with educational institutions.
Showcasing innovation made in India is an uphill task to impress upon customers and stakeholders, though disruptive enough.
Having an Edge
Nandikotkur: In a "Make in India" product company, where do you see it having an edge over multinational brands?
Patel: A home-grown security company must walk that extra mile to prove its mettle. One way is to let the home market know your products meet international standards, with testimonials from overseas customers. The key aspect is to see that customer needs, however small, should be addressed on time with a strong internal supply chain process. It's critical to anticipate customer security challenges and work backwards in creating a healthy delivery mechanism. A 24x7 customer support system (currently, no other MNC has it in the security domain) will bolster your chances. Most important is investment in R&D; also investing in subject matter experts with technical know-how to address customer pain points. If the company can file patents and challenge large companies, it's supposed to be a significant player. The key is to identify the priority areas for business in budget allocation, to adapt to sudden changes in customer consumption patterns and tweak innovation models based on the need.
Innovations in India
Nandikotkur: What are the key innovations in the "Make in India" pattern that have a unique differentiation?
Patel: Innovations, be it a product, technology or go-to-market, depend on understanding customers. Forward thinking is most important; standards and processes are key elements driving innovation. Partnering with top international research groups and institutions for sharing knowledge and running certification programs at advanced security levels help. Every product should have the unique distinction of helping customers use it effectively and being less cumbersome. Products must be user-friendly up to 90 percent, with only 10 percent for customization - an innovation in itself. True innovation, particularly in security, is to be able to successfully tap into rising prospects by enhancing the portfolio of solutions with next-generation and proven future-ready enterprise security solutions. You should understand the security consumption pattern of each industry vertical, design solutions accordingly and empower partners to become niche players.
Advice for Start-Ups
Nandikotkur: Your "Make in India" security company has grown to $45 million. What is your advice for start-ups, considering the impetus by the Modi government?
Patel: Enterprises are prone to new forms of attacks, threats, new forms of breaches and fraud. Start-ups should think of solutions around mobility, desktop and network security - these are vulnerable to attacks.
Take the hype about "Make in India" products and impetus by the Modi government with a pinch of salt. Irrespective of government support in any form, these are imperative for start-ups:
A talented management team with passion, energy and a commitment to innovation;
Ability to invest in R&D to create products catering to customers' changing consumption patterns;
Bringing out a set of future-ready security solutions;
Leveraging low-cost, highly-skilled Indian talent to make products of international standard;
Investing in educating the team and on training in technical know-how;
Tapping markets poised for exponential growth;
Partnering with technological universities and running certification programs for in-house teams, customers and partners - for an edge.
A pragmatic approach with a complete security strategy will really pay off.