Broadcom Reportedly Suspends Bid for Symantec
Acquisition Falls Through After Sale Price Negotiations Fail, According to News Reports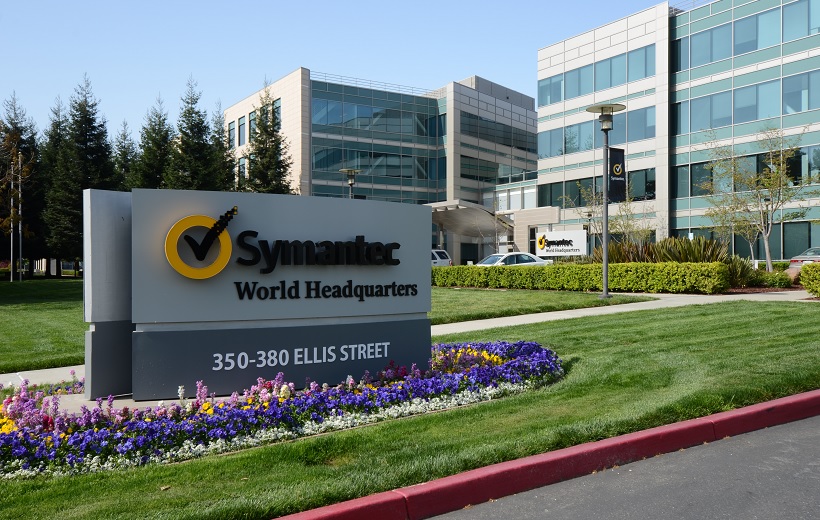 Semiconducter manufacturing giant Broadcom is suspending its effort to acquire endpoint security firm Symantec after the two companies failed to agree on a sale price, according to sources that spoke to CNBC on Monday. The two sides had been negotiating a deal for several weeks, according to published reports (see: Report: Broadcom in Discussions to Buy Symantec).
See Also: Live Webinar | How To Meet Your Zero Trust Goals Through Advanced Endpoint Strategies
The possible deal between the two companies ended over the weekend after Symantec executives insisted on a sale price of about $28 per share, according to CNBC's sources. After weeks of watching its stock price soar, Symantec shares dropped more than 15 percent by midday Monday following the news. By day's end, the stock price stood at $22.84, down about 10.5 percent.
Bloomberg reported that Symantec executives were asking for a sale price of $28.25 per share, which would have valued the company at $17.5 billion. The two firms were reportedly ready to announce the deal on Tuesday before negotiations broke down, according to Bloomberg.
On late Monday, the Financial Times reported that there is a possibility that the two companies could start renegotiating at some point.
Broadcom and Symantec didn't immediately respond to a request for comment.
A Tale of Two Companies
Symantec is struggling with issues ranging from poor sales to leadership changes.
In May, former Symantec CEO Greg Clark left abruptly and Richard Hill, a member of the company's board, took over as interim president and CEO. While Hill promised to focus on fixing issues within the endpoint security firm and increasing sales, the stories about the Broadcom deal seemed to show that Hill was also looking for a buyer for the company (see: Symantec CEO Exits as Company Misses Earnings Forecast).
While Symantec has struggled, Broadcom has been expanding.
In late 2018, the chip maker completed its massive acquisition of CA Technologies for $18.9 billion, which analysts saw as a way for Broadcom to diversify its portfolio and seek new revenue under the leadership of CEO Hock Tan (see: Broadcom Executive on Acquisition of CA Technologies).
Not every deal that Tan has worked on, however, has worked out for Broadcom. Starting in 2017, Tan attempted to acquire Qualcomm for $130 billion, but that deal was rebuffed by Qualcomm. Then Broadcom attempted to launch a hostile takeover of Qualcomm by electing a majority of the company's directors. That effort ended in March 2018, when President Donald Trump blocked the proposed acquisition on national security grounds.
It's not yet clear whether Symantec and Broadcom might restart negotiations. But Wedbush Securities analyst Daniel Ives believes that the $28 per share price for Symantec was a fair asking price, SeekingAlpha reports.
"This is a game of high stakes poker, and ultimately Symantec's board wanted a minimum of $28 per share in a bid which was at the high end of the range ($26 to $28) that we believe would have been fair value in a transaction with Broadcom," Ives writes, according to SeekingAlpha.
Changing Times
The reported end of the deal between Symantec and Broadcom comes at a time of rapid change within the cybersecurity market.
McAfee reportedly is planning to again become a public company. The initial public offering, which could be announced later this year, could and raise more than a $1 billion, according to the Wall Street Journal, which first published the story about the announcement (see: Cybersecurity Firm McAfee Preps for Public Market Return).
Earlier, private equity firm Insight Partners announced it would acquire threat intelligence specialist Recorded Future in a $780 million all-cash deal (see: Sale of Recorded Future a Highlight of Big InfoSec M&A Week).
The deal involving Recorded Future came at the end of a week that saw FireEye announce that it had closed a $250 million deal to acquire Verodin, which offers a platform for measuring and managing cybersecurity effectiveness.
Meanwhile, Palo Alto Networks paid $410 million to buy Twistlock, which specializes in container security. And it plans to buy PureSec, which helps customers develop and secure serverless applications, but the terms have not been disclosed while the deal is being finalized.