Access Management , Audit , Biometrics
Will WhatsApp Enable Tracking Those Who Spread 'Fake News'?
Experts Offer Opinions on What's Feasible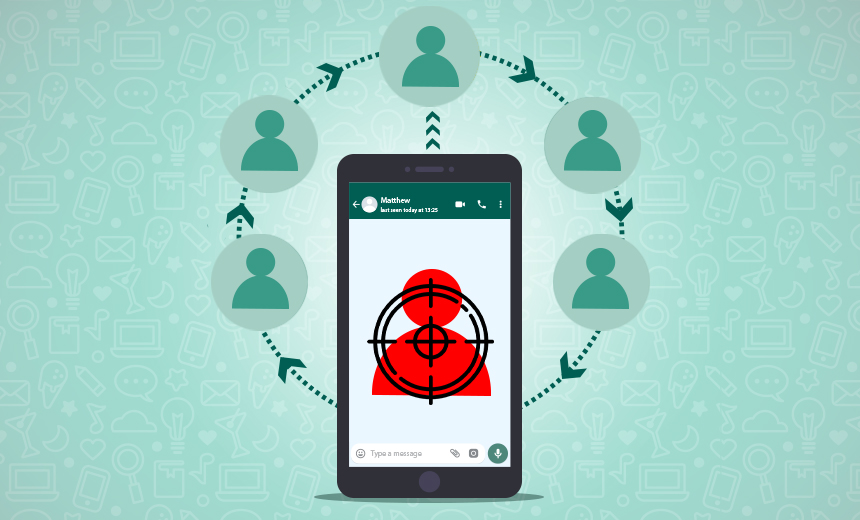 The Union Minister of Electronics and IT, Ravi Shankar Prasad, has been demanding that Facebook-owned WhatsApp, an encrypted messaging platform provider, work toward traceability of "rogue" elements who spread fake messages detrimental to India's security (see: Curbing Fake News on WhatApp: What Works).
See Also: Panel | Realities of Choosing a Response Provider
The issue surfaced again when WhatsApp's Global Head, Will Cathcart, visited with Prasad last week. Prasad's primary agenda was seeking assurance from WhatsApp that it would develop a mechanism to trace the origin of fake messages from terrorists and rogue elements, PTI reports.
"Sharing the identity of the individuals or sources by WhatsApp with the government is definitely a breach of identity and privacy and loss of trust with WhatsApp as it is imperative to retain the confidentiality of the source."
After his discussion with Cathcart, Prasad did not reveal much about how the head of WhatsApp responded. He told the news media: "I am happy to note that the CEO has assured me that he will take prompt action in these matters and address it."
Earlier, Facebook's Messenger took steps to identify fake news (see: Ahead of Election Facebook Takes More Steps to Curb Fake News).
What Can Be Done?
Some security and privacy experts say it's feasible for WhatsApp to develop a mechanism to trace the origin of messages on WhatsApp without affecting individual privacy. Nevertheless, some privacy advocates argue against such a move, saying such tracking would violate users' privacy.
"On the grounds of national security and economic offenses, WhatsApp must provide access to law enforcement in not just ensuring end-to-end encryption, but also access to the servers to trace rogue elements - which is not difficult,' says Bangalore-based privacy and security professional, C.N. Shashidhar, CEO at SecurIT, a consulting firm.
WhatsApp is ready to launch its digital payment service, WhatsApp Pay, in India after completing a beta test with a user base of 1 million people. So the company needs to take the right steps as it attempts to grow in this market.
Identifying Originators of Messages
Chennai-based Professor V. Kamakoti from IIT Madras, a member of the National Security Advisory Board that advises the prime minister's office on security matters, told the Economic Times that WhatsApp can develop a solution by which it's possible to identify the phone number of the sender of a message without tampering with the encryption that's so critical to WhatsApp.
"The solution wouldn't require WhatsApp to read messages at any stage, thus keeping its encryption in place while simultaneously avoiding violating privacy rights," he says.
Further explaining the mechanism, Kamakoti said that when the creator of the message first sends it to his contacts, these contacts will know who the author is, even in the current version of WhatsApp.
If the author of a message has no objection to these contacts forwarding the message to others, then there is no issue with what is proposed. If the author has an objection and yet the receiver forwards it, then it is a breach of privacy between the two parties, Kamakoti says.
Mumbai-based Ritesh Bhatia, cyber fraud investigator and forensic professional, notes that WhatsApp creates a unique ID for every message created and every forward. It also has built another feature that highlights frequently forwarded messages which also generates an ID.
"It means WhatsApp's server captures all IDs of all users, and with a simple program; it can definitely trace the source of the originator," Bhatia says.
Shashidhar, the consultant, points out that Facebook has already established a server in Gurgaon, so it could easily enable law enforcement to identify the sources that originate fake news on Whatsapp.
And if Whatsapp works with law enforcement, it would only attempt to trace the origins of fake news, complying with stringent legal permissions, Shashidhar stresses.
A Privacy Professional's View
Rahul Sharma, country director for the International Association of Privacy Professionals, says: "It is not difficult for WhatsApp to develop solutions to track the 'rogue' elements and also doesn't make a difference to WhatsApp in any form."
WhatsApp's ShareChat applications record all the mobile numbers of the users, so there is no need to develop different solutions, he says.
Nevertheless, Sharma frowns upon the government's efforts to force WhatsApp to identify any of its users.
"Sharing the identity of the individuals or sources by WhatsApp with the government is definitely a breach of identity and privacy and loss of trust with WhatsApp as it is imperative to retain the confidentiality of the source," Sharma says.
The Indian government should study the regulations of other countries as it works toward developing its own standards for social media platforms, he suggests.
Protecting privacy while combatting violence spurred by the spread of fake messages is a delicate balancing act. It remains to be seen whether the Indian government and WhatsApp can devise a practical solution for spotting the "rogue" elements who spread the fake news.