Finance & Banking , Governance & Risk Management , Industry Specific
RBI Governor Urjit Patel Steps Down; What's Next?
Sizing Up the Outlook for RBI's Cybersecurity Strategy Under a New Leader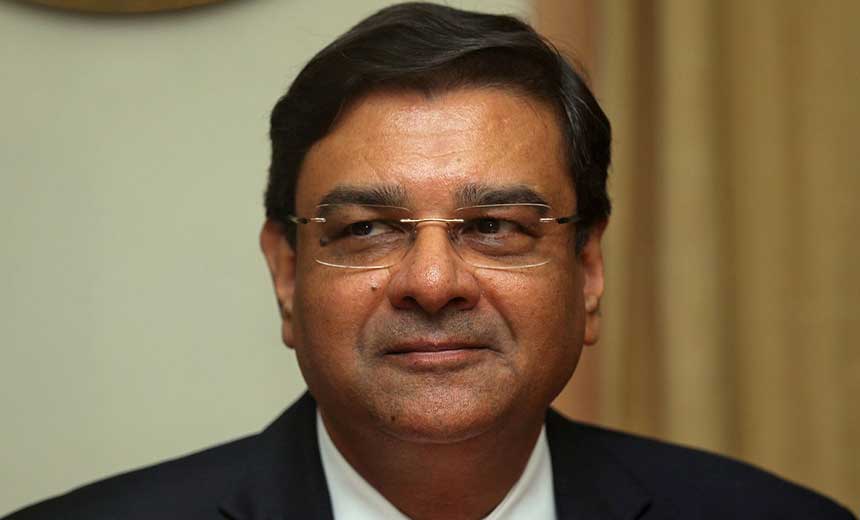 In a surprise move, Reserve Bank of India Governor Urjit Patel announced on Monday that he was immediately stepping down for personal reasons.
See Also: Live Webinar | Zero Trusts Given- Harnessing the Value of the Strategy
Shaktikanta Das, a former economic affairs secretary and a current member of the Finance Commission, has already been appointed the new governor of RBI.
The security community is waiting to see how RBI's cybersecurity strategy might change under the new leadership.
The security community is waiting to see how RBI's cybersecurity strategy might change under the new leadership.
Cybersecurity Vision
Patel, an economist whose term was scheduled to end in September 2019, supported the cybersecurity vision laid out by his predecessor, Raghuram Rajan.
Under Patel's regime, RBI directed banks to address risks arising out of growing incidents of cybercrime related to financial transactions.
In a recent note to bank chief executives, Patel said: "Banks should immediately put in place a cybersecurity policy elucidating the strategy containing an appropriate approach to combat cyber threats, given the level of complexity of business and acceptable levels of risk." He stressed that "costs should not be an inhibiting factor to this critical area."
Patel's observation comes after Pune-based Cosmos Cooperative Bank reported fraudulent withdrawals of US $13.5 million due to an attack on its debit card payment system and SWIFT transactions (see: Cosmos Bank Heist: No Evidence of Major Hacking group Involved)
"Payment operators should ensure that no corner is cut regarding cybersecurity - after all, in a network environment, we are only as strong as the weakest link," Patel added.
Patel's Drive for Cybersecurity
Some security experts give Patel high marks for his cybersecurity leadership.
"Security was his prime concern. He wanted banks to ensure customers performed a secured transaction," says Buchi Babu, independent director of the board for Bank of India.
Some key RBI accomplishments under Patel's leadership include:
Ensuring a basic cybersecurity framework for urban and cooperative banks;
Forming a board and an IT subcommittee to review IT architecture/ framework for banks;
Introducing UPI 2.0 version that powers multiple bank accounts into a single mobile application of any participating bank for immediate fund transfers and a variety of payments without parting with sensitive information;
Introducing the Bharat Quick Response protocol for over-the-counter payments and QR code-based payments through mobile devices;
Mandating payment companies store all data domestically to ensure the security of data with continuous monitoring and surveillance against data breaches (see: Will RBI's Local Data Storage Mandate Be Relaxed?);
Encouraging greater use of electronic payments by all sections of society.
What's Ahead?
As the economic affairs secretary, Das - Patel's successor - played a leadership role in the planning and execution of the demonetization drive. He made many statements on demonetization, giving the impression that his department was at the forefront of the drive, rather than RBI.
Das also was behind the rolling out of the Goods and Services Tax, which affected banks and their compliance and credit structure.
Now, security experts hope that the cybersecurity of banks will be high on his list of priorities.