Cybercrime , Events , Fraud Management & Cybercrime
Preview: Cybersecurity Summit in Mumbai
Well-Known Experts Will Address Critical Issues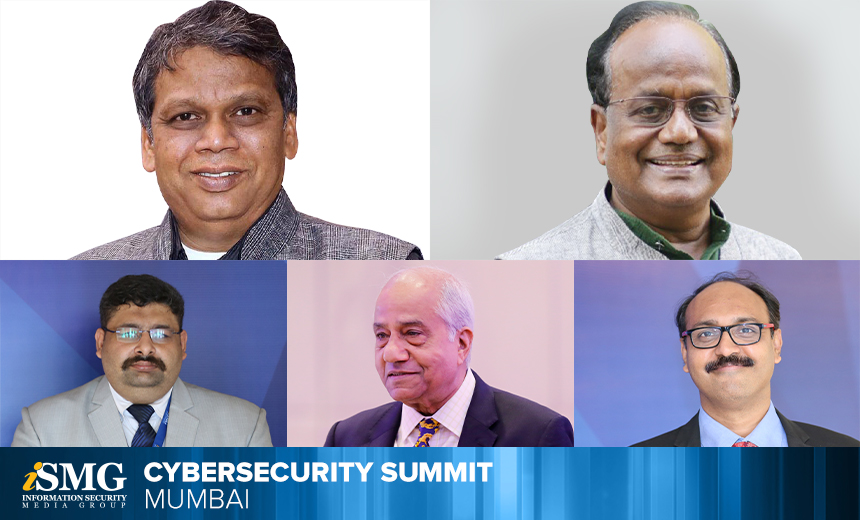 Nation-state attacks. Cloud security challenges. Securing digital India. Data localization hurdles. The "zero trust" approach. Third-party risk management. India's proposed data protection and privacy framework. All of these topics have been grabbing headlines this year.
See Also: Fog of War | How the Ukraine Conflict Transformed the Cyber Threat Landscape
To help security practitioners address the challenges involved with these and many other issues, Information Security Media Group is hosting its Cybersecurity Summit Nov. 21 at the Renaissance Hotel in Mumbai.
Educational sessions will address the needs of CISOs and other security and IT professionals, as well as compliance, fraud and risk teams, providing practical solutions and strategies that attendees can immediately put in use.
Tackling Cybersecurity Issues
Security experts will discuss the best ways to secure critical infrastructure and data against evolving threats as well as how enterprises can build better cyber defenses with the use of contemporary technologies. Key topics will include:
Evolving a quantum secure future;
Making enterprise security future-proof with new cyber defense techniques;
Setting priorities for CISOs;
Managing third-party risks;
How academia can contribute to the cybersecurity industry's growth;
Artificial Intelligence and machine learning for cybersecurity innovations;
The importance of cyber insurance.
Featured Speakers
The summit will commence with a keynote address by J.A. Chowdary, adviser, information technology, for the Government of Tamil Nadu, who also serves as chairman of Blockchain Standards Committee.
Chowdary will set the stage by highlighting India's digital initiatives and challenges and the essential steps to secure the program.
In a spotlight session, Justice B. N. Srikrishna, a former justice on the Supreme Court of India and chairman of the Data Protection Committee, will address India's proposed data protection law to prepare for it.
In the second keynote, Loknath Behera, state police chief and director general of police in Kerala, will discuss how enterprise security can be made "future proof" by raising the bar on cyber defense.
A fireside chat with Amit Sharma, cyber adviser and director at the office of secretary, departments of defense, Ministry of Defense, will dive into the topic of why India could be vulnerable to cyber espionage because its critical infrastructure is becoming increasingly dependent on automated data process, making it vulnerable to information warfare techniques. Sharma will share insights on the importance of adopting new cyber defense techniques in tackling nation-state threats.
Other sessions will include:
A fireside chat featuring Sameer Ratolikar, CISO of HDFC Bank;
"The Cloud Security Challenge: Managing the Third-Party Risks," featuring Sridhar Govardhan of Flipkart;
"Rising Cybersecurity Risks and Breaches: Assessing Cyber Insurance," presented by S.V. Sunder Krishnan of Reliance Life Insurance;
A plenary session by Professor. R K Shyamasundar, JC Bose National Fellow and professor, IIT Bombay, on "The Role of Academia in Cybersecurity."
Panel discussions will include: "Digital Banking & Payments Security - Data Localization Hurdles"; "Cybersecurity Audits - Effectiveness in Building a Resilient Security Posture"; and "CISOs' 2020 Cybersecurity Agenda. Plus, a "Three-Way Street" discussion will address the cross-functional challenges involving a CIO, CTO and a CISO.
This important event will provide you the opportunity to learn from industry influencers, earn CPE credits and meet with technology leaders.
For more information, visit the Mumbai event page. And be sure to look for video interviews from this summit, which will be posted on this site soon.