Faces of Fraud at BAI Event
It's Time to Talk About the Top Schemes and Solutions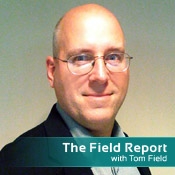 Specifically, let's talk about the results of our recent Faces of Fraud survey, which I'm presenting this week at the BAI Payments Connect Conference & Expo in Phoenix, Ariz.
I'm excited to be at this event - and leading off the session agenda - and to be joined by my friend and co-presenter, Matthew Speare of M&T Bank. Together we're going to discuss four key trends that arise from our survey results:
The Faces of Fraud - Today's top threats, which run the gamut of something old (check fraud, payment cards) to something new (phishing and the new cottage industry of corporate account takeover). The top forms of fraud likely won't surprise anyone. But how prepared are banking institutions to prevent and detect them? That's the challenge.
Cross-Channel Fraud - Which brings us to the next key storyline. Survey results show that banks are aware that a significant percentage of fraud attempts are cross-channel schemes. Yet, manual reports remain the top detection "tool" for more than half of the responding institutions. Cross-channel schemes are growing, but teams, tools and processes remain too siloed to deal with them properly.
Resources - It's tempting to add the words "or lack thereof," but that isn't necessarily the case. Yes, fraud-righting resources have been constrained in recent years (what hasn't been?), but there's evidence the tide is turning. In fact, more than one-third of our survey respondents say they are adding new fraud-fighting resources this year. That's good news in any economy. In our presentation, I'll detail some of the tools they're targeting, too.
Need for Awareness - This has become the pat answer to the question of 'What can be done to prevent fraud?' Institutions, associations and even banking regulators all fall back on "We need to improve employee and customer awareness." Great. We get it. And that same theme is resonant throughout our survey results ... with one alarming twist. When respondents are asked to grade these awareness programs they've supposedly invested in, the vast majority say these programs "need improvement." Hardly encouraging.
We're going to discuss four key trends that arise from our survey results.
In addition to discussing the survey results, Matt will offer some first-hand insight from his own institution's effort to fight fraud. And, frankly, his bank is one that does customer awareness really well, so I hope he'll offer some details about M&T's innovative outreach program.
At the same time, I hope we can generate a bit of discussion about the draft of the FFIEC's online authentication update, which was released prematurely a couple of months ago. Fraud is a key theme of this long-awaited draft guidance, and the banking regulators have some strong words about how some highly-publicized incidents could have been detected. I'd like to hear some banks' response.
If you're attending this BAI Payments Connect event, please attend our Faces of Fraud session, which is slated to begin at 8:30 a.m. on Monday. Please make sure you stop me after the presentation to say hello. And if you're at the event but can't make the session, then drop me a line and let's see if we can connect some other time during the conference.
I'd love to hear more about the faces of fraud you're seeing in 2011.