Application Security , Application Security & Online Fraud , DevSecOps
Every Application Journey Needs a Cybersecurity Platform
Taking a Cybersecurity Mesh Platform Approach to Securing Applications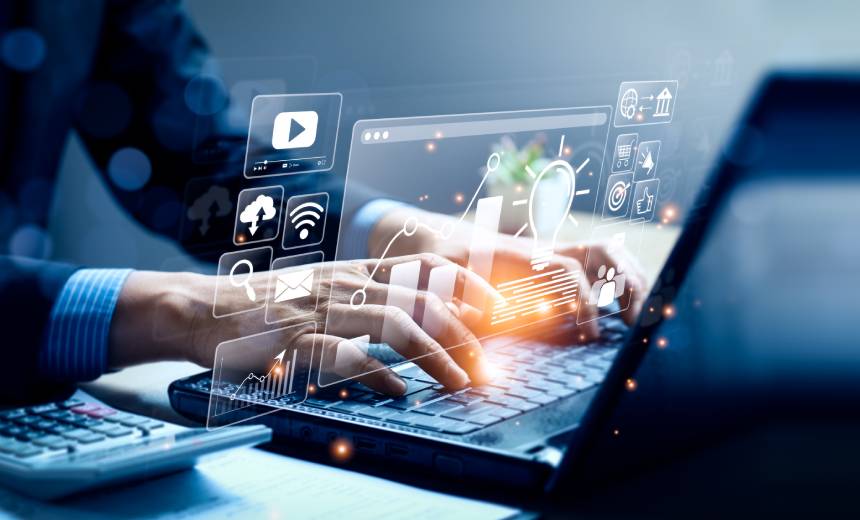 The desire for digital acceleration has led organizations to drive toward delivering faster and better application experiences and to bring applications and data closer to users and devices.
See Also: Fog of War | How the Ukraine Conflict Transformed the Cyber Threat Landscape
Many organizations realize that application journeys are fluid in practice because applications can live anywhere from data centers to hybrid and multi-clouds to edge compute. The reason for this is simple: Applications need to live wherever they deliver the most optimal desired business outcomes, such as customer experience, performance and cost optimization.
This fluid environment creates challenges and opportunities for CIOs and CISOs. It gives them the flexibility needed to create new value for customers and accelerate the digital investments expected by their boards. But it also presents obstacles to securing their networks and cloud deployments because the environment is more porous.
The 2023 Cybersecurity Insiders Cloud Security Report sponsored by Fortinet found that security professionals highlight lack of staff - at 43%, compliance challenges - at 37%, lack of control - at 32%, and lack of visibility - also at 32%, as the biggest barriers to faster cloud adoption. It also found that 69% of organizations use two or more clouds.
As a consequence, organizations face increased operational complexity and visibility gaps from their ever-expanding portfolio of cloud platforms and tools. All of these issues ultimately lead to greater inefficiencies and costs and increased security risks. And the lack of skilled cybersecurity staff causes the problem to multiply with each additional cloud that an organization decides to adopt.
The top cloud security challenge is not malicious threats but misconfigurations of cloud platforms and incorrect setup - at 59%. It makes sense that when you have complex deployments with too many tools to configure and manage and overwhelmed IT teams, mistakes happen.
So, what can an organization do?
The answer is simple. Organizations must take a cybersecurity mesh platform approach to securing their application journeys. According to the 2023 Cloud Security Report, 90% of professionals surveyed consider it helpful to use a single cloud security platform with a single dashboard.
When evaluating platforms, organizations should ask the following questions:
Does the solution built for that platform provide consistent security no matter where applications it protects live? Are the policies running on-premises the same as you would run in the cloud and across different clouds?
Does the platform support an open ecosystem that offers flexibility to deploy and interoperate with whatever solutions are needed to achieve the desired digital acceleration outcome?
Does the platform deliver centralized management, visibility and control across the entire deployment, including data centers, hybrid and multi-cloud? Does it offer automation to reduce operational overhead and increase speed of response?
Since digital acceleration and application journeys are fluid, what is needed and being done today will inevitably be different tomorrow. So, it is also important to ensure that the platform you choose provides the flexibility and future-proofing your organization needs to grow and adapt as your needs change.
As organizations pursue their digital acceleration initiatives, successfully securing and executing their plans are critical. While organizations aim to move their applications toward cloud-native, some critical applications will need to be maintained on-premises for a variety of reasons, including legacy limitations, performance or technical requirements, compliance, and business-driven considerations. This creates cloud and application edges that span across hybrid and multi-clouds, varying cloud platform providers, physical and virtual data centers, and edge compute instances. Ultimately, this further adds to complexity, overhead and security challenges that work against the spirit of digital acceleration.
To succeed in securing and achieving digital acceleration without compromise, organizations need to adopt flexible, well-integrated security solutions across their application journey. Making sure these solutions are supported by a comprehensive cybersecurity mesh platform with an open ecosystem will give organizations the ability to secure any application journey on any cloud and the freedom and flexibility to evolve as needed - building on today's investment for tomorrow's journey.