Governance & Risk Management , Privacy
Why Did the Comedian Cross the Road?
Privacy Furor Erupts After Helicopter Cops Spy on Comic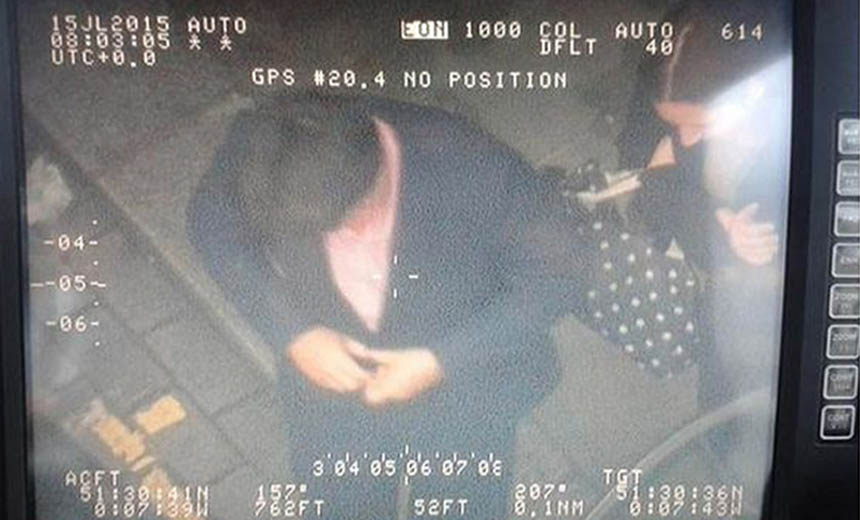 What happens when police act like paparazzi?
See Also: Forrester Wave™ IaaS Platform Native Security Report
At 10:34 a.m. London time on July 15, an official Twitter account for the National Police Air Support Unit - NPAS London - tweeted a photograph of Michael McIntyre, a wildly popular British comedian who is reportedly one of the highest-grossing acts of all time.
The NPAS London tweet, since deleted, read: "Whilst on tasking in central London this morning we spotted a certain energetic funny man ... Can you guess who? ..."
The tweet, with an accompanying photo that appeared to be McIntyre - later confirmed to be him - has triggered a privacy-related furor and calls for surveillance state accountability. In particular, many people have been demanding to know what gave the NPAS service - which provides air support to the 43 different police forces across England and Wales - the right to publish a surveillance photograph of a law-abiding citizen.
As privacy activist Robin Wilton tweeted to NPAS: "Did you seek the individual's consent? Or is this an abuse of your considerable surveillance powers?"
The NPAS helicopter crew hovering over London falls under the responsibility of London's Metropolitan Police Force, which claims that no laws were broken. "This tweet does not, as far as we know, constitute a breach of data protection legislation," it says in a statement, adding that it "was deleted due to negative responses on Twitter."
In fact, security experts say, Britain has no privacy laws per se, although legally speaking must comply with EU-level human rights rules.
"In a nutshell, the taking of the photograph is unlikely to be an invasion of privacy," Simon McKay, a criminal and human rights lawyer, who literally wrote the book - Covert Policing - on related surveillance questions, tells the BBC. "However, it's needless publication almost certainly is, assuming Michael McIntyre didn't consent, which seems likely."
The Information Commissioner's Office, which enforces the U.K.'s data protection laws, says it has launched a related investigation. "The police especially must ensure that they have legitimate grounds for processing personal data, and disclosing images of this nature without a justifiable policing purpose could potentially breach the Data Protection Act," it says. "We will follow this up with the force concerned."
Meanwhile, the U.K.'s Surveillance Camera Commissioner, Tony Porter, says he believes that the tweet breached Britain's surveillance camera code of practice, a 12-point code established in June 2013 that is meant to ensure that surveillance systems only get used for legitimate purposes. But such codes of practice generally lack the force of law. "Under the code, images should only be used for their stated purpose, which for the police is to tackle crime and anti-social behavior," Porter tells the Guardian. "Access to data that is captured by surveillance should be restricted - disclosure should only take place when it is necessary for law enforcement purposes. Public disclosure of anyone's image for the purposes of fun is a clear breach of that."
A spokesman for McIntyre declined to comment on the incident. But based on the comic's penchant for manic observational comedy, no doubt a comment will be forthcoming.