Digital Identity , Professional Certifications & Continuous Training
Curbing Fake News on WhatsApp: What Works?
Why Traceability Won't Work, But Education Is Essential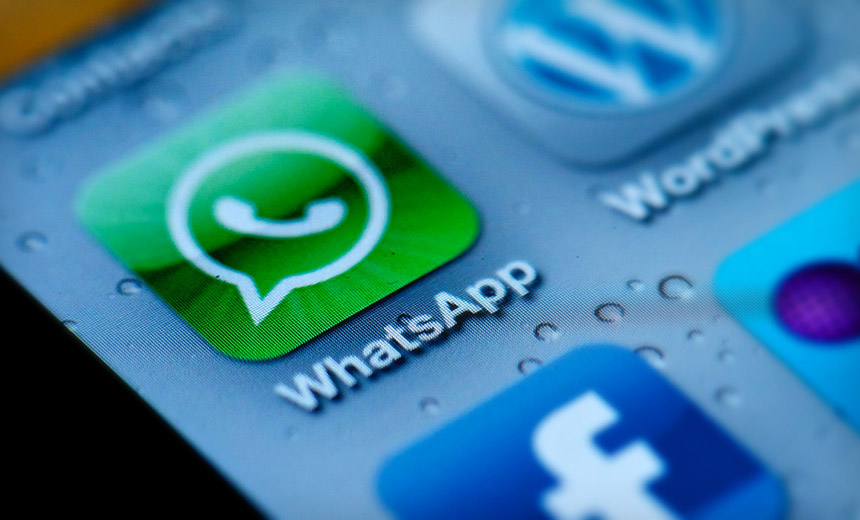 In the wake of a growing number of mob lynchings often attributed to fake news spread via WhatsApp, the government is looking for an easy solution. It's planning to alter its intermediary rules to make WhatsApp and other messaging and social media platforms more liable for users' content (see: WhatsApp's New Payment Service Leverages NPCI's UPI)
See Also: Live Webinar | Zero Trusts Given- Harnessing the Value of the Strategy
The proposed rule changes would come as guidelines to Section 79 of the Information Technology Act, the Economic Times reports.
The new guidelines, for example, would require all social media and messaging companies to appoint a grievance officer, which is a good move. The government is also proposing that WhatsApp be required to come up with some sort of software or tool that could help trace the origin of messages. But WhatsApp, which offers encrypted messaging, quickly objected to that proposal.
A WhatsApp spokesperson said in a statement: "Building traceability would undermine end-to-end encryption and the private nature of WhatsApp, creating the potential for serious misuse. WhatsApp will not weaken the privacy protections we provide."
Rather than look for ways to trace messages, the government would be better off focusing on educational efforts aimed at warning the public not to believe everything they see and hear on social media and messaging platforms.
"Maturity of people is the only solution; by the time police take action in terms of tracing the culprit, the mob action [has already ended]," says cyber law expert Na. Vijayashankar.
The Issue with Traceability
According to the Economic Times, the government proposal for changes in Section 79 of the IT Act would bind social media and messaging companies to respond to complaints about fake news content within a few hours. Currently, the required response time is 36 hours.
Under the current law, social media and messaging platforms must respond to complaints from the government or from courts. The government is now considering new guidelines that would make them liable to respond to public complaints as well. And that's a good idea.
But the notion of requiring messages to be traced is impractical, Vijayashankar argues, because a message can be traced only when it is assigned a hash value that remains unchanged.
"Hash value helps tracing back a message. The challenge is a hash value of a message changes with the smallest change in the message," Vijayashankar says. "One can add a space or a coma and the hash value changes. Now the government is expecting WhatsApp to have a hash value of every message which can be tracked. However, people responsible for spreading fake messages will know such technical details, making tracing back these messages tough."
Given the technical limitation of tracing messages and the long time it takes to solve cybercrimes, the government should focus its energies on getting to the root of the issue.
For example, WhatsApp and other companies need to educate their users on responsible behavior and also delete and block old accounts. And users should promptly report suspicious messages directly to WhatsApp and other platforms that they use.