Bengaluru Cybersecurity Summit: A Preview
Security Thought Leaders to Share Insights on the State of Cybersecurity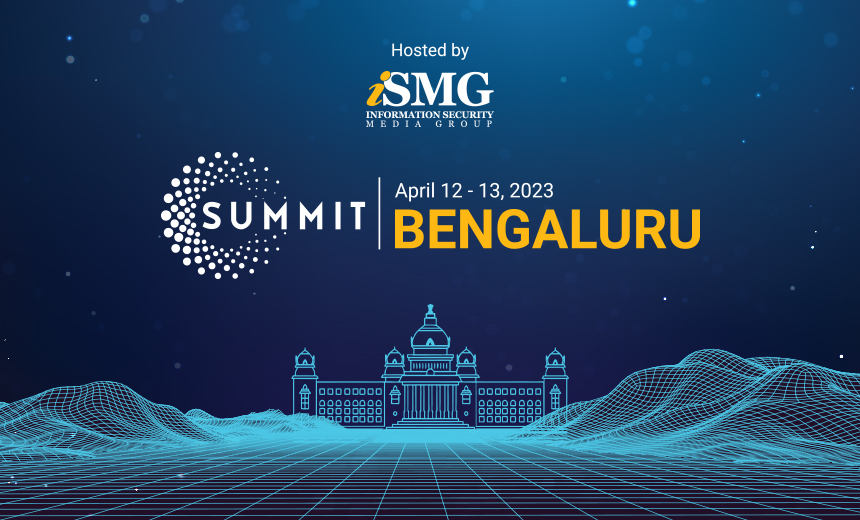 With enterprises revisiting their cybersecurity posture to defend against new challenges stemming from the ever-expanding threat landscape, CISOs have the daunting task of unlocking new strategies and tracking the next move of the hackers.
See Also: Forrester Wave™ IaaS Platform Native Security Report
Learn how to address these security challenges at ISMG's Cybersecurity Summit at Hotel Conrad, Bengaluru, on April 12.
The trending topics that will be covered at the summit include:
Critical aspects of XDR;
Data privacy and encryption;
Relevance of quantum computing in cybersecurity.
Plenary Session
The summit will commence with a plenary session by Manoj Abraham, additional director general of police at the Government of Kerala, on "Dark Web and Threat Intelligence: Understanding Your Enemy."
He will discuss how the dark web is impacting enterprise security - a seemingly ungovernable subset of the internet where you can browse and communicate with complete anonymity.
Abraham will share inputs on making enterprises cybercrime-resilient and discuss how law enforcement is building technical capabilities to respond to the menace. The session will enable security practitioners to learn how to leverage threat intelligence capabilities to navigate through the dark web.
His session will also cover challenges posed by the dark web and cryptocurrencies for enterprise security.
Keynote Address
Abraham's session will be followed by a keynote address by Mrutyunjay Mahapatra, member board of directors and chairman, audit committee at Reserve Bank Innovation Hub. He will deliberate on the Russian invasion of Ukraine and the cyberwarfare that transpired between the two nations.
Mahapatra will address questions on India's preparedness against the increasing sophistication of the threat landscape. He will discuss the security challenges and opportunities of 2023, and how disruptive are global innovations for the security ecosystem.
The keynote will also cover various topics, including strengthening cybersecurity policies through global partnerships, exploring new technologies and frameworks for enhancing security, and identifying the key takeaways that CISOs need to respond to the challenges they encounter.
In a session titled "Spotlight: SaaS for Cyber Core Services: Are CISOs Tuned In?" Shobha Jagatpal, India CISO, global head - enterprise security platforms, and managing director at Morgan Stanley, will talk about building a comprehensive security strategy that includes best practices and security controls to be assessed for core security SaaS solutions. She will share her insight on fixing cloud misconfigurations, which is the primary cause of a data breach, and building visibility into the hybrid and multi-cloud environment.
Other sessions will cover a wide range of topics such as blockchain security, implementing zero trust, the state of digital payments security, and other trending topics such as cloud security, ransomware and cyber insurance.
For more information, please visit the registration page. I look forward to receiving your feedback on the event and insights on topics and speakers you'd like to see at future events.