Ban Won't Rid Perceived Chinese Threat
Fear of Tinkering with Wares to Spy, Pilfer American Secrets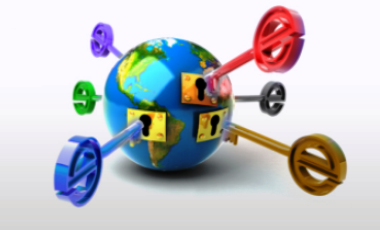 Banning Chinese manufacturers from selling computer and telecommunications equipment in the United States is being mulled by some lawmakers. The rationale? Chinese companies can't be trusted.
See Also: Restructuring Your Third-Party Risk Management Program
Here's the concern: Chinese telecom manufacturers are perceived not to be independent from their government. So if their civilian or military leaders order them to tinker with their wares to allow them to pilfer American military secrets of businesses' intellectual property, they'll do just that.
Virtually all of the telecom equipment now sold in the United States and throughout the world contains components made, in whole or in part, in China.
"Simply put, there is a pervasive fear expressed by government officials and the media that telecommunications infrastructure equipment or consumer devices such as tablets and smartphones could serve as a backdoor channel for espionage and cybertheft," Civitas Group's Gavin Long wrote in a recent blog (see Do Chinese Cloud, Mobile Providers Pose a Threat?).
At a Congressional hearing last week, executives from two large Chinese telecom equipment makers - Huawei and ZTA - vehemently denied their companies had spied on the U.S. government and American business and that they would alter equipment to allow for such activities. Like lots of Chinese companies, the executives said, these manufacturers are in business to make money.
"Let me be clear - Huawei has not and will not jeopardize our global commercial success nor the integrity of our customers' networks for any third party, government or otherwise - ever," Charles Ding, corporate senior vice president of Huawei, the world's largest telecommunications equipment maker, told the House Permanent Select Committee on Intelligence.
Bound by U.S. Law
Echoing Ding's declaration was another witness, Zhu Jinyn, senior vice president for North America and Europe for ZTE, the world's fifth-largest telecom equipment maker:
"The committee's central question has been: Would ZTE grant China's government access to ZTE telecom infrastructure equipment for a cyber attack? Mr. Chairman, let me answer emphatically: No! China's government has never made such a request. We expect the Chinese government never to make such a request of ZTE. If such a request were made, ZTE would be bound by U.S. law."
Skeptical lawmakers and others may be, well, skeptical about Zhu's response, and that's why Congress is conducting these investigations.
"They reap the benefit of billions of dollars in Chinese government financing, and nicely implement Beijing's explicit desire to be dominant in what China calls a 'strategic sector,'" Committee Chairman Mike Rogers, R-Mich., said in his opening statement at the hearing. "We have heard reports about backdoors or unexplained beaconing from the equipment sold by both companies. And our sources overseas tell us that there is a reason to question whether the companies are tied to the Chinese government or whether their equipment is as it appears."
But what's most fascinating about Zhu's testimony is the assertion that Chinese-made electronics can be found in almost every telecom and computer product sold in the United States, regardless of where it is manufactured.
Trusting Western-Made Wares?
"Your committee has suggested there are risks in U.S. network carriers' purchases of telecom operating equipment from foreign vendors, particularly vendors in China. As the committee undoubtedly understands, virtually all of the telecom equipment now sold in the United States and throughout the world contains components made, in whole or in part, in China. That includes the equipment manufactured and sold by every Western vendor, much of which is made by Chinese joint venture partners and suppliers.
"We respectfully suggest that the committee's focus on ZTE, to the exclusion of the Western telecom vendors, addresses the overall issue of risk so narrowly that it omits from the committee's inquiry the suppliers of the vast majority of equipment used in the U.S. market. ... ZTE should not be a focus of this investigation to the exclusion of the much larger Western vendors."
Banning the sale of telecom and computer equipment from Chinese vendors wouldn't prevent backdoor spying and theft - if that is the intent of China's government and cooperative Chinese manufacturers. In today's global economy, it's inconceivable to expect telecommunications and computer products to be sold in the United States - or anywhere - without Chinese components.
Besides, the United States and Chinese economies are so intertwined that it might be politically infeasible for Congress to enact such a prohibition.
Other steps must be found to prevent such a threat by strengthening standards and international laws and building trust. Nobody says it will be easy.