Application Security , Endpoint Security , Fraud Management & Cybercrime
Biden Assesses US Policies on China Cybersecurity Issues
New Administration Looks to Forge Fresh Approaches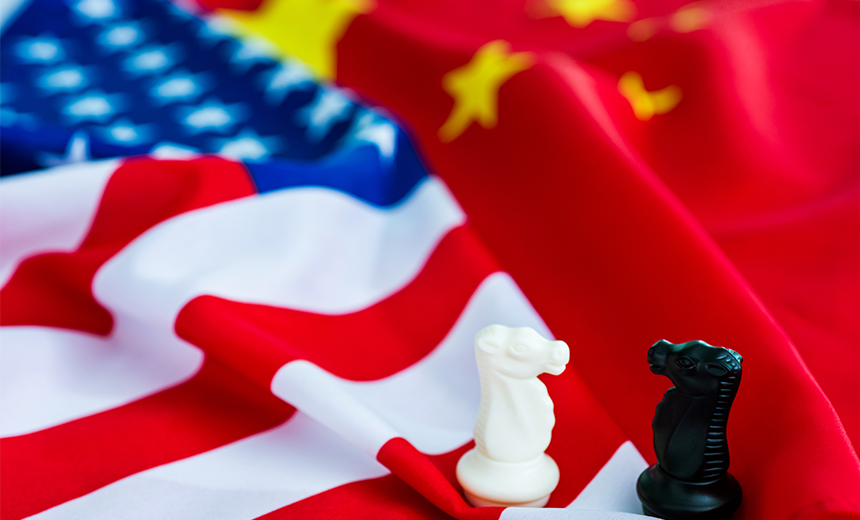 The Biden administration is reviewing former President Donald Trump's policies addressing potential national security and cybersecurity concerns about certain Chinese-owned companies as it looks to forge new plans for dealing with a wide range of issues related to China.
See Also: 5 Ways to Improve Asset Inventory and Management Using Ordr
In the last four years, the Trump administration viewed certain Chinese companies - especially telecommunication technology companies, such as Huawei, and those offering social media apps, such as TikTok - as threats to U.S. national security because they could collect large amounts of data on American citizens and potentially share it with the Chinese government.
In the last week, the Biden administration has asked a federal court to delay a hearing on whether TikTok should be banned in the U.S. as the White House studies Trump's previous executive orders to reassess the policy. Meanwhile, The Wall Street Journal and South China Morning Post report that ByteDance, parent company of TikTok, is shelving plans to create a partnership with Oracle and Walmart that would have created a new company to oversee TikTok's American operations, as was preferred by Trump (see: The Debate Over Trump 'Ban' of TikTok, WeChat).
Earlier this month, Huawei filed an appeal with the 5th U.S. Circuit Court of Appeals challenging its designation as a national security threat by the Federal Communications Commission, which restricts U.S. use of its technologies. In court documents, the Chinese telecom provider argues that the FCC overstepped its authority.
Meanwhile, Huawei CEO Ren Zhengfei has expressed hope that the Biden administration will take a fresh approach to his company, CNBC reports. But at a recent press conference, Biden's press secretary stressed the new administration would work to "ensure that the American telecommunications network does not use equipment from untrusted vendors."
Making a Reassessment
The Biden administration appears to be reassessing policies developed by the Trump administration on how to deal with potential cyberthreats posed by China and companies based in that country, several security experts say. This likely will result in keeping some policies while rejecting or rethinking others, they say.
"I don't expect a radical shift in approach to holding China accountable for the theft of intellectual property or concerns about access to data about U.S. citizens. But I do expect that the engagement may shift to a more comprehensive strategy that takes into account not only how China's actions impact the United States," says Megan Stifel, the executive director of the Americas for the Global Cyber Alliance. She's also a former director of cyber policy at the National Security Council during the Obama administration.
Diplomacy
Before he took office, President Biden said that he planned to use a more multipronged approach to China than the strategy of the Trump administration (see: How Will Biden Administration Tackle Cybersecurity?).
Jon Peha, a professor of engineering and public policy at Carnegie Mellon University and member of the CyLab Security and Privacy Institute, says the Biden White House is more likely to use diplomacy and collaboration with allies to confront China than the more blunt approach of the Trump administration.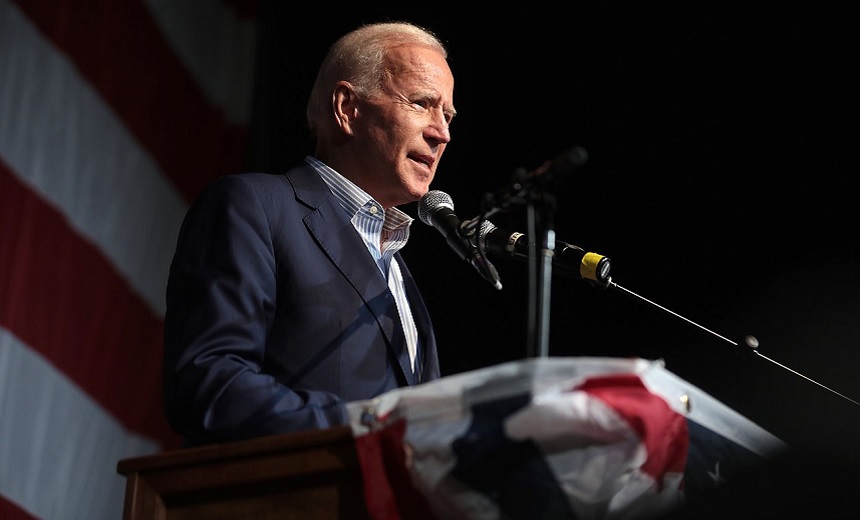 President Joe Biden
"The Biden administration should strengthen its cybersecurity efforts at the State Department, so the U.S. can respond to Chinese cyberattacks in combination with our allies, rather than trying to act alone as the Trump administration often did," Peha says.
Biden called Chinese President Xi Jinping on Feb. 10, and the U.S. president expressed his "fundamental concerns about Beijing's coercive and unfair economic practices," according to a White House readout of the call.
TikTok
In court papers filed last week, the Biden administration asked a federal court to put on hold a hearing about TikTok while the White House reviews Trump's executive order that would ban the video-sharing app from the U.S. as well as other orders that designated companies such as WeChat as posing national threats.
That pending hearing was slated to hear objections to a December 2020 ruling by U.S. District Judge Carl Nichols of the District of Columbia, who issued a preliminary injunction that blocked the U.S. Commerce Department from applying any restrictions to TikTok that would effectively ban the video-sharing app from being used in the U.S., as Trump proposed (see: Second Federal Judge Blocks White House's TikTok Ban).
The Trump administration accused TikTok of being a national security threat because it collects data from American citizens and then potentially shares that information with the government of China. Now, the Biden administration is asking for additional time to review whether the company is, indeed, a threat.
"The Department of Commerce has begun a review of certain recently issued agency actions, including the secretary's prohibitions regarding the TikTok mobile application at issue in this appeal," according to the court documents. "In relation to those prohibitions, the department plans to conduct an evaluation of the underlying record justifying those prohibitions. The government will then be better positioned to determine whether the national security threat described in the President's August 6, 2020, executive order, and the regulatory purpose of protecting the security of Americans and their data, continue to warrant the identified prohibitions."
Darren Hayes, associate professor at the Seidenberg School of Computer Science and Information Systems at Pace University in New York, still believes Chinese app companies pose a threat to the U.S., and he asserts that joint ownership of the apps by U.S. firms is one of the only ways to protect against the collection of data on American citizens.
Huawei
The Trump administration took repeated steps to clamp down on Huawei, citing risks that its telecom technology could be used to spy on Americans.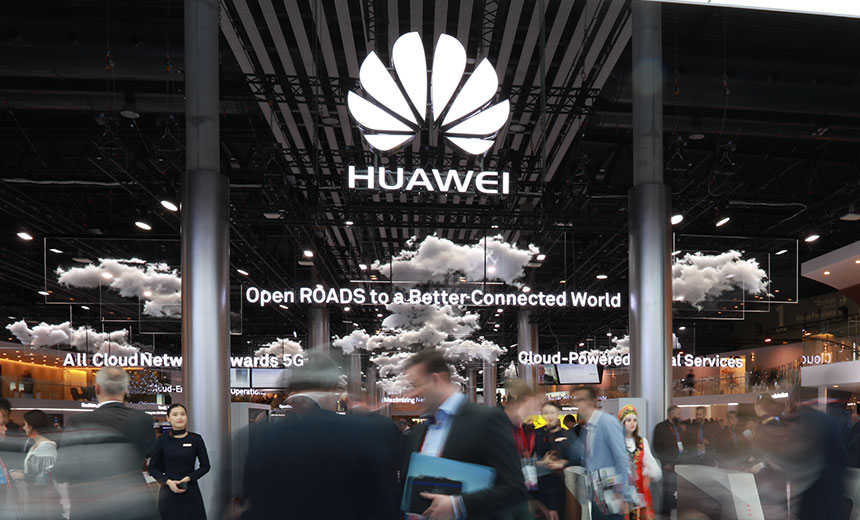 Besides the national security threat designation by the FCC, the U.S. Commerce Department in 2019 put both Huawei and ZTE on its "entity list," which effectively blacklisted both companies from doing business in the U.S (see: Huawei: US Trade Ban Will Make 2020 'Difficult').
While Huawei has filed an appeal to reverse the FCC's designation, the Biden administration appears ready to continue with the policy of keeping the company out of U.S. markets, for example, as a supplier of tech for 5G networks.
When asked during a briefing in January about the White House's stance toward Huawei, press secretary Jen Psaki said: "Telecommunications equipment made by untrusted vendors, including Huawei, is a threat to the security of the U.S. and our allies. We'll ensure that the American telecommunications network does not use equipment from untrusted vendors, and we'll work with allies to secure their telecommunications networks and make investments to expand the production of telecommunications equipment by trusted U.S. and allied companies."