Bank of America Site Not Hacked
Online Banking Issues Were Isolated, BofA Says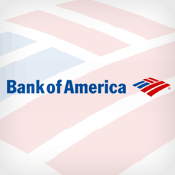 As of Monday, Bank of America says sporadic problems with its website, which cropped up Friday, are not related to any online breaches or attacks. The BofA website is now functioning normally.

On Friday, the $2.36 trillion bank posted a message on its homepage, saying the site was temporary unavailable.

Tara Burke, a spokeswoman for BofA, says "some" BofA customers reported having trouble accessing their online banking accounts. But "a majority of our customers can bank online."

Julie McNelley, a fraud analyst at Aite, says the timing of the outage is curious, coming only one day after BofA announced plans to begin charging fees associated with debit-card purchases.

"It wouldn't be the first time a hacktivist group used a denial of service attack to express their displeasure over a company policy," McNelley says.

But Burke says the bank's site troubles are not related to a hack or a breach, and that the site issues have been sporadic.

In November 2010, a similar outage struck BofA and several other institutions, including Chase, U.S. Bank and Wells Fargo. Given the number of institutions affected, industry pundits speculated that the November outage was linked to a third-party or core processor that manages online banking for various institutions.