Cyberwarfare / Nation-State Attacks , Fraud Management & Cybercrime , Governance & Risk Management
Ahead of Election, Facebook Takes More Steps to Curb Fake News
Security Experts Weigh In on Whether Efforts Will Have an Impact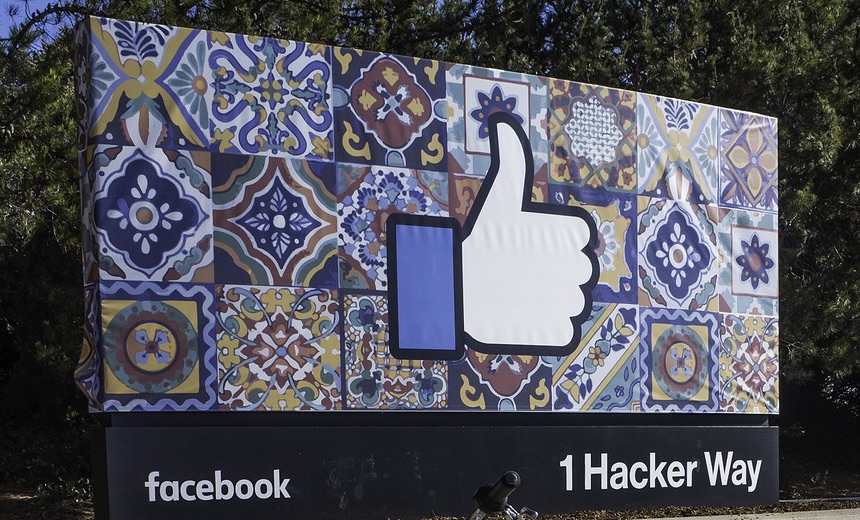 Facebook has announced more measures designed to help combat fake news, misinformation, hate speech and voter suppression in advance of India's general election (see: Facebook's Election-Related Data Collection Criticized).
See Also: Banker's Guide to Electronic Signature Delivering an Omnichannel Customer Experience
For example, the social media giant is launching new operations centers in Singapore and Dublin that will work with staff at its California headquarters and experts in Delhi to help strengthen the firm's global coordination and speed up response times for its election-related efforts.
While some say Facebook deserves credit for taking the initiative, others question whether the latest moves will have much impact.
"It seems to be making an honest attempt in tracking and removing fake news and offensive content relating to India, especially during the polling season," says C.N. Shashidhar, founder and CEO of SecurIT, a Bangalore-based cybersecurity consultancy firm.
But Sandeep Arora, co-founder and CEO at Cyberimmersions, a digital forensics firm, contends that Facebook's initiatives are just "old wine in a new bottle."
The social media company's moves, he says, are designed "to position to the Indian government and people that they are taking serious and innovative actions to prevent misuse of information. It has a long way to go for Facebook to implement initiatives to ensure data privacy and curb the spread of fake news on social networking sites."
India is Facebook's largest market, with 300 million users.
Government's Tough Stand
Lately, the government has been taking a tough stand against the spread of fake news by making social media giants more liable for content hosted on their platforms.
The government in late December proposed an amendment of Section 79 of the Information Technology Act to make intermediaries, including social media giants Facebook and Twitter, more responsible for the content they host (see: Critics Blast Proposed IT Act Modifications)
It has also held closed door meetings with social media companies on election-related issues.
Using AI to Enhance Transparency
Given that elections in India are kicking off later this week, Facebook says it has launched new features to help crack down on the spread of false information.
Ajit Mohan, managing director and vice president at Facebook in India, says the company's ad transparency tools will give users a clearer picture of who is placing the ads they see.
"Anyone who wants to run an ad in India related to politics has to first confirm their identity and location, and give more details about who paid for or published the ad," Mohan says. "We then run the ad with a "paid for by" or "published by" disclaimer and house it in a searchable ad library for seven years. Here, anyone can find information on the spend behind the ad as well as demographics of who saw it."
Facebook claims to block 1 million illegitimate accounts a day with the help of artificial intelligence.
"AI helps us at a large scale to identify abusive or violating content, quickly locate it across the platform and remove it in bulk," Mohan says. "We continue to expand on this initiative, adding 24 new languages - including 16 for India - to our automatic translation system."
But Arora labels Facebook's claim of leveraging AI to curb fake news as hype.
"The idea of tracking and blocking offended contents from Facebook is very good," he says. "However, such areas are currently enabled through simple and smart algorithm coupled with high computational power to act with the speed. For now, the concept of artificial intelligence is a hype."
When Facebook's fact checkers find false news, they immediately write an article reporting on the actual facts at hand, Mohan says.
"We include these articles as related articles immediately below a story in a news feed," he says. "We also show the debunked articles lower in people's feed. We've unveiled new designs in India for this product, customized specifically for our audiences to help people better identify posts that have been reviewed by fact checkers. We also send people and page admins notifications if they try to share a story or have shared one in the past that's been marked false."
Many have protested Facebook's new requirement that users who post content related to elections or national security verify their identity by sharing either their driving license, passport or PAN card.
Coordinated Effort
In the blog post, Facebook says it is working closely with the Election Commission of India.
"Promoting election integrity in India isn't something Facebook can do alone," Mohan says. We recently joined other social media companies in a voluntary code of ethics for the general elections with the ECI. It includes measures like a dedicated communications channel for notice and take down after receiving valid legal order, processing of valid requests in the blackout period ahead of voting and voter education efforts."
Shashidar of SecurIT says Facebook deserves credit for its efforts to help stop foreign interference in elections.
Such moves are important, he says, "especially so after it was conclusively established that Russia had interfered in the U.S. presidential elections. And coupled with the backlash from the Cambridge Analytica issue, Facebook seems to have learned its lessons and is working to prevent a repeat of those scenarios."
Shashidar adds: "Given the scale of the problem, the efforts taken and the resources deployed, one is inclined to give the benefit of doubt to Facebook and give them a thumbs up. This type of exercise has no precedent, and the success or failure can only be gauged after analyzing the impact of the work done by Facebook after the election results are announced and the electoral process concludes."